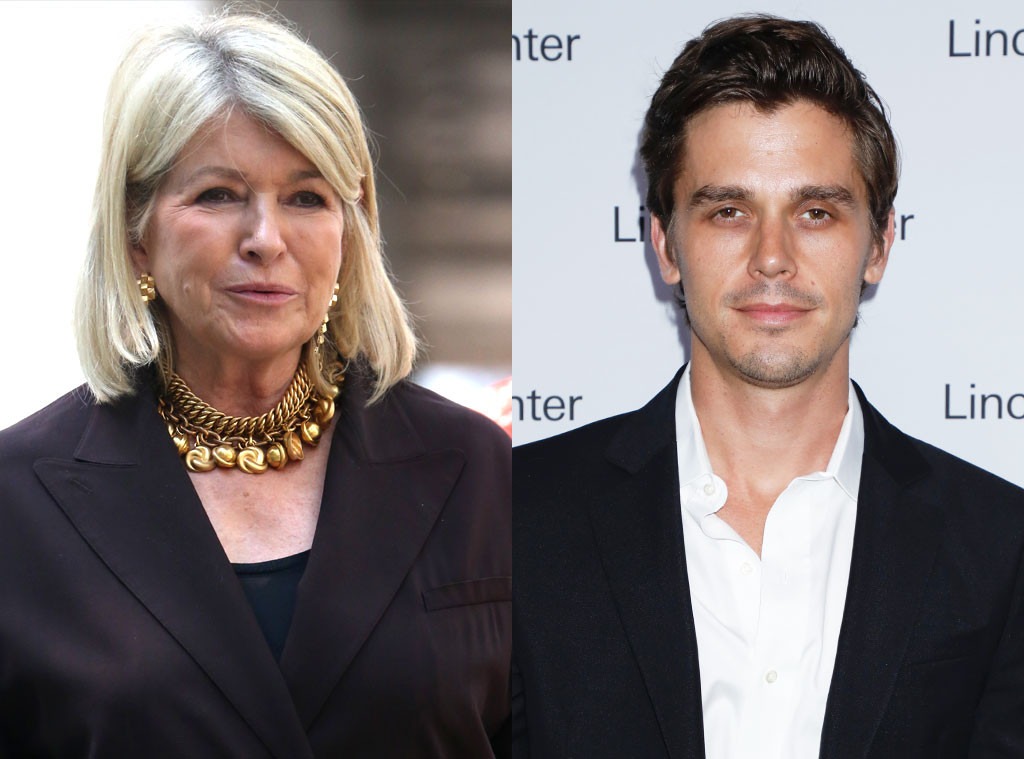 Invision/AP/Shutterstock, Gregory Pace/Shutterstock
Martha Stewart has a few words for Antoni Porowski.
The 78-year-old lifestyle guru called out the 35-year-old Queer Eye star after he didn't tag her in a few photos on Instagram. 
Earlier this week, the Netflix show's culinary expert posted pictures of himself visiting Stewart's horse stables and cuddling with her dogs. But when he didn't give her the small shout-out, Stewart decided to address the issue directly. 
"Dear Antoni: This is @marthastewart48. You did not tag me on this photo of my stable nor the photo of my beautiful dogs Han, Qin, Bete Noir and Crème Brulee. We are bummed about that because you have so many followers and you are my Christmas cookies!!!" she wrote in the comments section underneath one of his snaps. "You were nice not to post the forbidden scenes and we thank you!!!"
Porowski later tagged Stewart and apologized for not doing so earlier.
"Dearest @marthastewart48 (I got your Insta right this time), apologies for not respectfully mentioning dear doggos [Empress] Chin, Emperor Han, Bete Noir, and cuddle monster Crème Brulee," he wrote via Instagram Stories. "They deserve recognition also I re-watch your cabbage roll demo with your dear mum Mrs. Kostyra more often than I care to admit. *Also @moll_doll23 would've wacked me across the head if I posted said forbidden scenes."
However, the exchange didn't end there. Porowski later shared a photo of himself warming his hands by the fire and remembered to tag Stewart.
"Patiently keeping my hands warm by her fire pit until @marthastewart48 follows me back," he captioned the snapshot.
Stewart then proceeded to set the record straight on the intention behind her original comment.
"I think we started a social media 'feud,' which was not the point," she wrote in the comments section of the new post. "I just wanted you to acknowledge my fire, my animals and my food, which you seemed to love???"