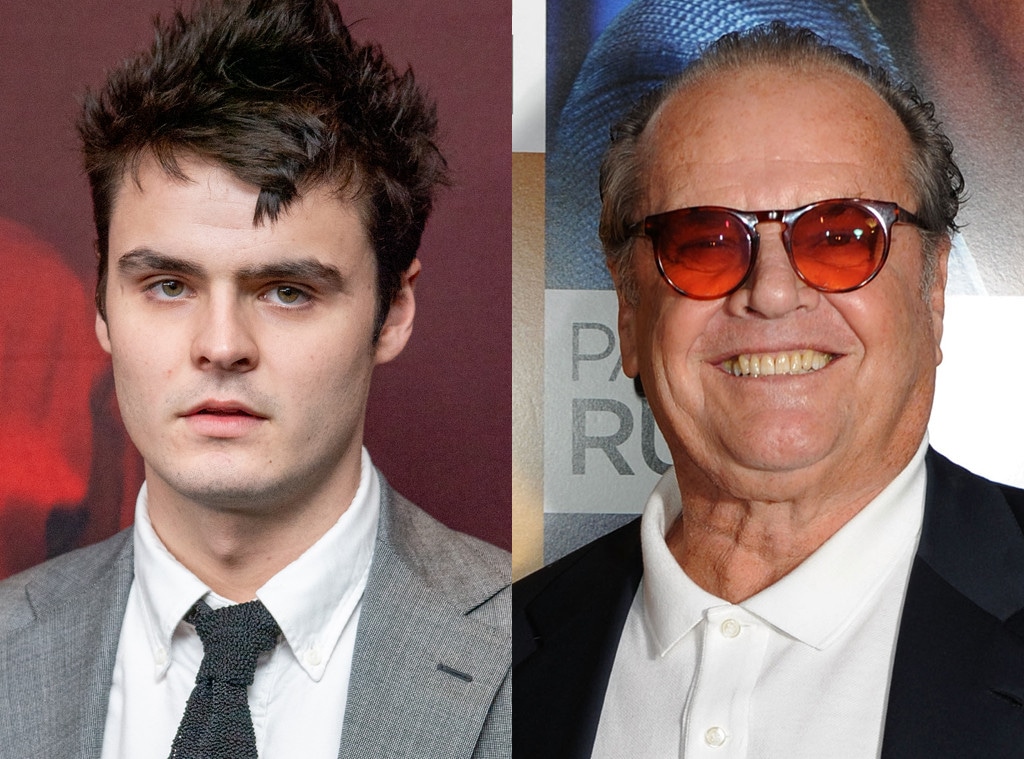 Roy Rochlin/FilmMagic/Kevin Winter/Getty Images
Duke Nicholson is offering the rare update on his famed grandfather, Jack Nicholson. 
In recent years, the critically-acclaimed actor has retreated from the spotlight to live a life of relative seclusion in the hills of Los Angeles. Once a regular attendee of Lakers games, Jack's last appearance at the sports venue was in January 2019 with his son Ray. This in itself sparked concern for his well-being considering he's a passionate Lakers fan, to say the least.
So Duke's update on his grandfather comes as a great relief for fans of The Shining star. In Duke's interview with The Hollywood Reporter, the 20-year-old shares, "He's doing great. He's 100 percent."
He added that he, Jack and the rest of the Nicholson family celebrated Thanksgiving together at Jack's home on Mulholland Drive, although there was likely very little discussion about Duke's career. According to the 20-year-old, he and Jack "don't talk about acting much."
And while Jack's illustrious career was likely a motivating factor, Duke says there "wasn't a big moment, like, 'I want to be an actor.'" Instead, he became an actor sort of by accident. He says one day Val Kilmer's son Jack introduced him to a music manager who cast him in music videos, which ultimately led to him landing a role in Jordan Peele's Us. 
At the time, Peele was entirely unaware of Duke's family background, making it slightly eery when the director told Duke to channel the bartender for his grandfather's most popular film. But if you ask Duke, he doesn't see it as an interesting twist of fate or anything of the sort. He tells the interviewer, "I mean, The Shining is one of the greatest horror films of all time …"
And Duke isn't wrong. The movie, inspired by Stephen King's book of the same title, has experienced a resurgence in popularity thanks to the sequel Doctor Sleep, featuring Ewan McGregor and directed by Mike Flanagan. 
In fact, this sequel features Jack. Although, it's not the actual Jack, cause as the director noted, "he's very serious about being retired."
So they achieved his appearance by hiring a lookalike actor, all the while accepting they would never be able to do Jack's character justice. "What you don't want to do with Jack is cast someone who's going to do a Jack impression because that would be fatal. It would become parody," Flanagan told HuffPost. "No one we would cast was going to be able to play Nicholson, no one."