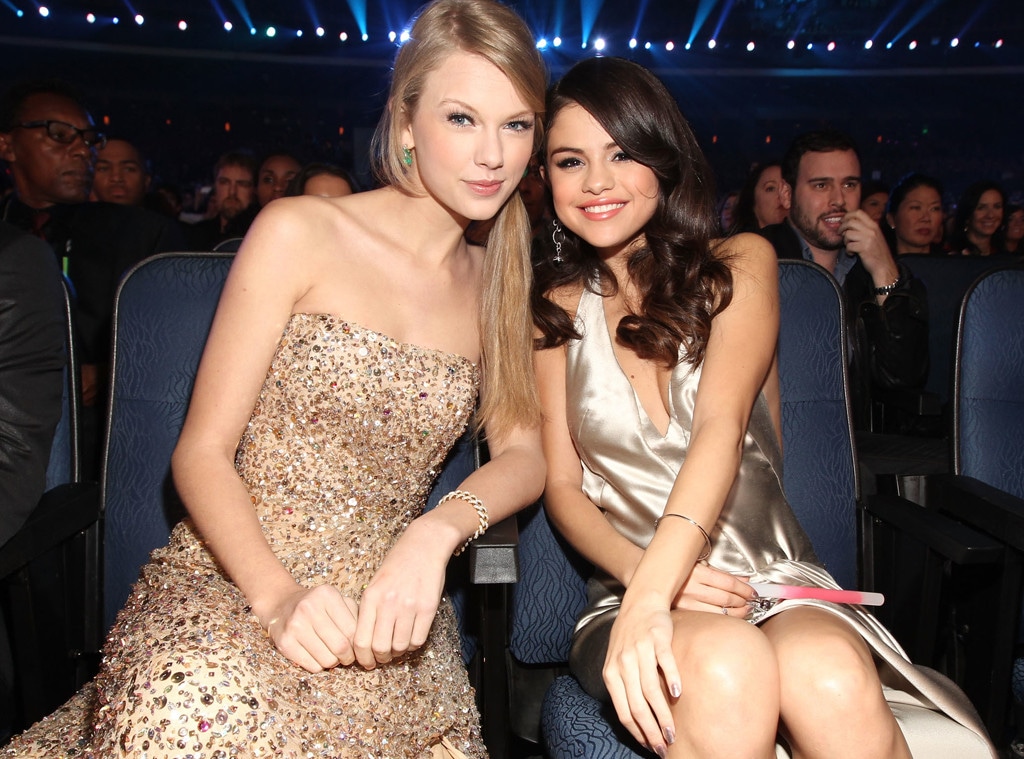 Christopher Polk/AMA2011
Selena Gomez's new songs brought her BFF Taylor Swift to tears.
The 27-year-old singer has been through a lot in recent years, from health battles to her breakup with longtime love Justin Bieber. In her recently-released songs "Lose You to Love Me" and "Look At Her Now," Gomez reflects on her journey and how far she's come since her split with the "Boyfriend" star. As she enters a new era with her upcoming album, Rare, Gomez is looking back on the "horrible things" she's endured in the past.
In a new interview with KISS FM UK, the Disney alum recalls playing her two new songs for her pal and fellow artist, T.Swift, and her parents. Gomez says that playing the music videos for "Lose You to Love Me" and "Look At Her Now" for the Swift family was "one of the coolest experiences."
Gomez and Swift have been close friends for over a decade, since forming a bond amid their respective relationships with Nick Jonas and Joe Jonas.
Gomez says that after playing the videos, Swift and her mom, Andrea Swift, started crying.
"It's gonna make me cry thinking about it," Gomez shares in the interview. "Because it wasn't just about how great the song was, which is a lot coming from her, it was just that they had been on that journey with me, intimately. And they were crying because of how proud they were for me stepping into a whole new era of my life, and it not involving the horrible things, the abuse, the emotional chaos, it felt like I had a huge sigh of relief."
"And to see her and her mom feel that way, it was very sweet," Gomez continues. "It's like an older sister and an aunt."
"It felt great to have people I love see it as that," the songstress adds.
In "Lose You to Love Me," Gomez reflects on her on-off romance with Bieber, and how he moved on with Hailey Baldwin (now Hailey Bieber) just two months after their last split in March 2018. Shortly after dropping the emotional ballad, Gomez released "Look At Her Now," which gives her fans an update on how she's doing today.
"Of course she was sad/But now she's glad she dodged a bullet," Gomez sings. "Took a few years to soak up the tears/But look at her now, watch her go."
Watch the video above to see Gomez recall T.Swift's reaction to her new songs!