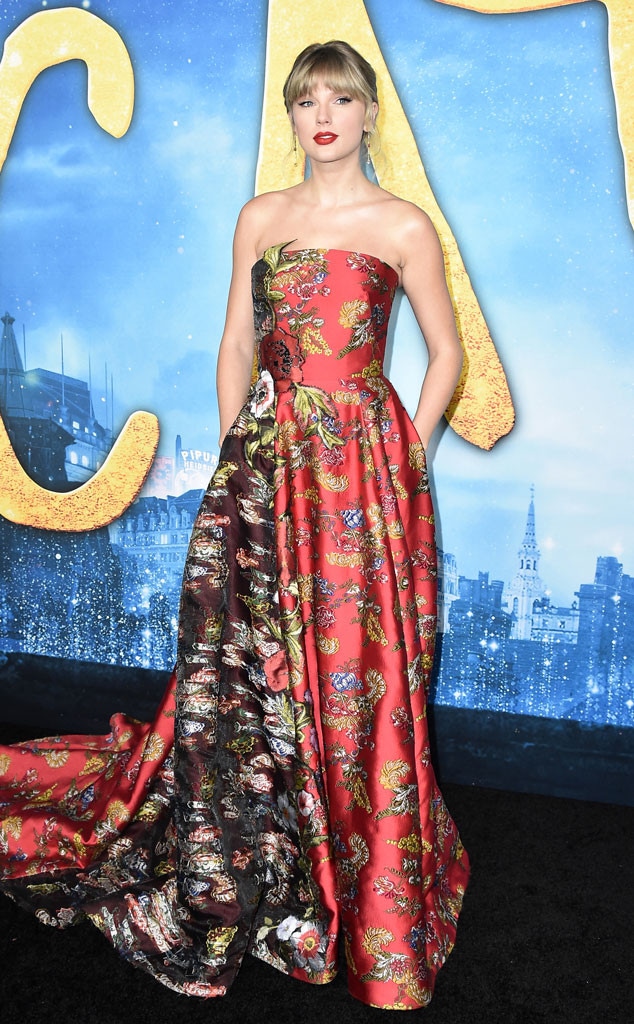 Steven Ferdman/Getty Images
Taylor Swift might have just celebrated her 30th birthday, but she got the best gift imaginable while filming Cats.
In an interview with Today's Hoda Kotb, Swift—along with co-stars Jennifer Hudson, Rebel Wilson and Francesca Hayward—dished about her time filming the beloved feline musical. And as it turns out, Dame Judi Dench once gave the "Lover" singer a very "romantic" gift. Step aside, Joe Alwyn!
As Swift told Kotb, "She got me candy. It was the most amazing thing."
"I was just talking near her about this kind of candy that they have in the U.K. called Squashies," the superstar continued to explain. "And I was like, 'This is legit candy. Okay? Let me talk about it. It's gummy. It tastes like a combination of strawberries and raspberries. It was really late. I was ranting about the candy for a while. And the next day, in my dressing room, I walked into the trailer and there were, like, 10 packets of this candy with a signed headshot from Judi." 
As the 30-year-old gushed, "It was the most romantic surprise."
The absolutely star-studded cast spent a lot of time together while filming, so it's no surprise they got a bit close during the process. But the thing that brought them the closest? Cat school.
As Swift explained, "Cat school is something that you could do as much of or as little of as you wanted. I was in cat school a lot. You're crawling around on the floor, you're learning about their anatomy, their impulses, their instincts, how they sense things."
Wilson added, "You have to really like, sniff each other because the sense of smell is very important to a cat." The Pitch Perfect alum knows that well, considering she sniffed Sir Ian McKellen's butt while filming.
And it wasn't just sniffing she did. As the actress joked to Kotb, "I licked Jason Derulo." As Swift quipped in response, "But that wasn't in the script."
Swift also shared the inspiration behind the new song she and Andrew Lloyd Weber wrote for the film, "Beautiful Ghosts."
Watch:
Jennifer Hudson Introduces "Cats" Newcomer Francesca Hayward
As she explained, "Victoria, the character, is the lead, beautiful ballerina in the show Cats. But in the original show, she doesn't have a song and we never hear from her. That's the one thing missing."
The superstar also revealed the reason she signed onto the movie in the first place. And no, it's not just because of her beloved pet cats, Meredith Grey, Olivia Benson and Benjamin Button.
"One thing with doing Cats is that it was a challenge in so many different ways," Swift shared. "The only thing I have control over is the experience. And is it going to enrich my life? And is it going to be fun? Is it going to be an adventure? Things that are gonna make your life more exciting are things you should say yes to."
And she got a signed headshot of Judi Dench out of it, so clearly she made the right choice.