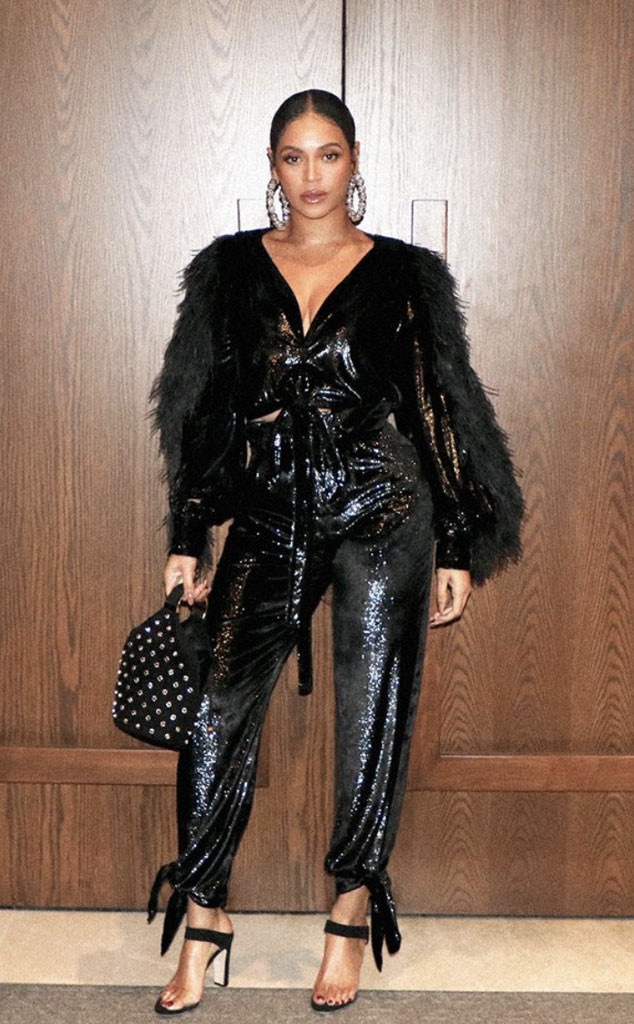 beyonce.com
After accruing a whopping 23 Grammy Awards, Beyoncé is one step closer to adding an Oscar win to her list. 
On Monday, Dec. 16, The Academy of Motion Pictures Arts and Sciences announced shortlists in consideration for the 92nd Academy Awards in nine categories, including Documentary Feature, Documentary Short Subject, International Feature Film, Makeup and Hairstyling, Music (Original Score), Music (Original Song), Animated Short Film, Live Action Short Film and Visual Effects.
Of those categories, Queen Bey was nominated for her song "Spirit" from The Lion King. It's also the only film with two songs on the list ("Never Too Late" written by Tim Rice and Elton John is also nominated in the same category for Original Song).
As fans may recall, Beyoncé's song "Spirit" was not only featured on The Lion King official soundtrack but also on her own album The Lion King: The Gift which featured artists like Burna Boy, Donald Glover and her daughter Blue Ivy Carter. 
Despite recently being snubbed during the 71st Primetime Emmy Awards show after her highly-anticipated Netflix documentary, A Film By Beyoncé was nominated for six categories and lost in every single one, it looks like she might be soon adding an Oscar to her mantel instead. 
Other artists shortlisted for Original Song include Thom Yorke (for his song "Daily Battles" in the Edward Norton period drama Motherless Brooklyn) and Pharrell Williams (for this "Letter To My Godfather" during the end titles of The Black Godfather). 
According to a press release from The Academy, the 300-member music brand chose 15 songs from 75 entered and 15 scores from a list of 170. Both lists will be trimmed down to five each when voting for the nominations begins Jan. 2. Nominees will be announced Jan. 13. 
Steven Ferdman/Getty Images
Among the 75 eligible songs, "Beautiful Ghosts" written by Taylor Swift and Andrew Lloyd Webber for the upcoming Cats musical didn't make the cut. The song is also sung by Swift in the film. 
According to The Wrap, "Oscar voters from the Music Brand received a clip that included the song, but the film itself was not finished in time to screen for more award voters." The film is set to premiere on Dec. 20. 
Despite not being shortlisted for the Oscars, Swift is already gearing up for an amazing awards season next year. 
Earlier this month, the 30-year-old songstress found out she was nominated for Best Original Song for "Beautiful Ghosts" alongside Webber for the 2020 Golden Globes. The nomination is the third Golden Globe nod for both artists. 
"I woke up today to the news that Beautiful Ghosts is nominated for a Golden Globe - it's so cool that one of the most fun, fulfilling creative experiences I've ever had is being honored in this way by the HFPA," wrote Swift on Instagram about her Golden Globe nomination. "I ended up spending many days on set watching the other performers do their scenes. Watching the character Victoria, played by @frankiegoestohayward inspired me so much and Beautiful Ghosts was the result. Congrats to my co-writer and buddy 4 life Andrew Lloyd Webber. This is just purrfect."