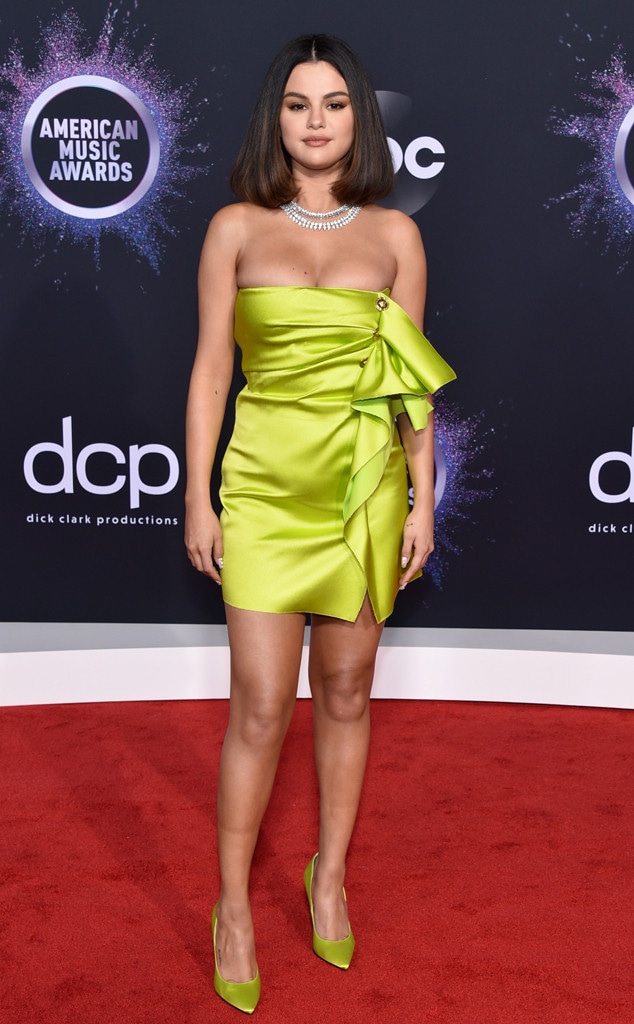 John Shearer/Getty Images for dcp
Listen up!
On Monday, Selena Gomez put it all out there on Capital FM—with the help of Jason Derulo. During her interview with the U.K. radio station, the Cats star asked the "Look At Her Now" singer for advice on how to ask someone on a date. Shocked by the nature of his question at first, Selena then broke down what her ideal first date would entail.
"I like group situations," she began. "So, I find that that's what makes me comfortable, if they're someone maybe I know of someone I know."
In fact, Selena admitted that she hasn't had the easiest time finding in the dating scene because of her stardom. "I love genuine, you know?" she continued. "I feel like in the first five seconds, I can tell if I'm meeting someone that just wants one thing. And then I can tell when it's a good group of guys and they're cool."
If you want to be the "Love You To Lose Me" singer's lover, she said that you've got to have a sense of humor and adventure. "I love funny," Selena said as she started listing her ideal qualities in a guy. "I don't like arrogant. I don't like, um, show off-y. I love playful and adventurous but down to earth and cool."
She added, "I tend to like to be approached in a natural, organic way. And I hope that whoever is doing that is actually interested in me and not really my name. So, it's pretty hard but that's usually the best way."
Can anyone else picture Selena and Jason on a double date with their mutual friend Taylor Swift and her boyfriend Joe Alwyn?
The "Talk Dirty" singer wasn't the only artist that had a question for Selena. Rapper Stormzy wanted to know what it's like to have been the most-followed person on Instagram.
"Well, I'm definitely not the most apparently, right now," she responded. "But that never really mattered, to be honest. That's a very odd question…I think I just have to accept where I am and there's a lot of pluses that come with that. There are some things that you have to sacrifice. So, I try to deal with as well as possible, you know?"
Watch:
Selena Gomez & More Celebs Talk Dark Side of Social Media
Selena has been candid about her relationship with social media in the past. Back in May, the "Wolves" singer revealed that she's cautious with her online presence during a press conference at the 2019 Cannes Film Festival. "I think our world is going through a lot," she explained. "I would say for my generation, specifically, social media has really been terrible. It does scare me when you see how exposed these young boys and young girls are. They are not aware of the news. I think it's dangerous for sure. I don't think people are getting the right information sometimes."
"I think it's pretty impossible to make it safe at this point," Selena continued. "I'm grateful I have the platform. I don't do a lot of pointless pictures. For me, I like to be intentional with it. It just scares me. I'll see these young girls at meet and greets. They are devastated, dealing with bullying and not being able to have their own voice. It can be great in moments. I would be careful and allow yourself some time limits of when you should use it."
With that being said, maybe sliding into her DMs isn't the best approach…