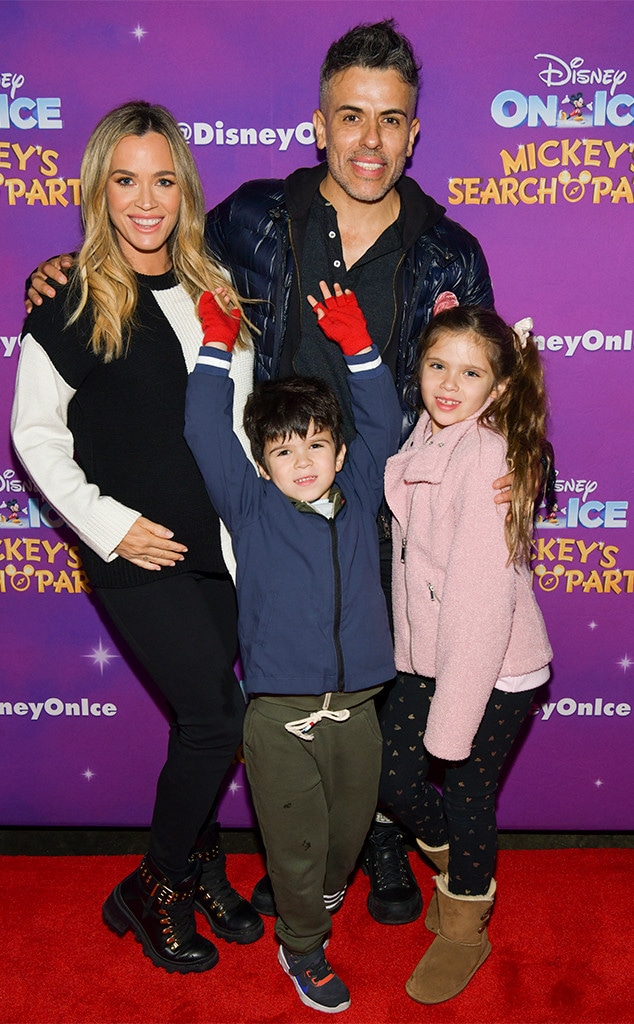 Rodin Eckenroth/Getty Images
Teddi Mellencamp is prepping for the arrival of her little one with the help of her gal pals. 
In case you missed it, the Real Housewives of Beverly Hills star is expecting baby no. 3. The Bravo star and her husband announced the exciting news back in September on social media showing off her growing baby bump. "Life is full of miracles," she captioned her Instagram post. 
The 38-year-old is already mother to two children, 5-year-old son Cruz Arroyave and 7-year-old daughter Slate Arroyave. As her family gets ready for the arrival of a new baby girl, they're also basking in the last moments they'll have together as a family of four during this holiday season. 
Last night, Teddi, her husband and her children stepped out for the Disney on Ice Holiday Skating Party at the Staples Center in Los Angeles, Calif. to have some holiday fun. 
Teddi also spoke to E! News about her fellow RHOBH co-stars and the thoughtful baby gift her dear friend Kyle Richards gifted her. 
"She just gave me the Doona [Infant Car Seat & Stroller], which I'm really excited about," Teddi told E! News. "! I haven't tried it yet. It wasn't around when [my other two children] were babies."
So now, she's excited for a present that's guaranteed to make being a mother-of-three a bit easier. 
The RHOBH star revealed she was expecting a baby girl in late Sept., taking to Instagram to show the adorable gender reveal.
"It's a girl! Of course, we would have been equally excited either way, as @tedwinator, the kids and I are just blessed to have a healthy baby no matter the gender," Teddi captioned her Instagram post. "Although I did promise Cruz he could help name her so not sure she'll be too thrilled being called "Catboy" Arroyave."
(E! News and Bravo are part of the NBC Universal family.)
Watch:
Teddi Mellencamp Talks Pregnancy Cravings & Her "RHOBH" Future