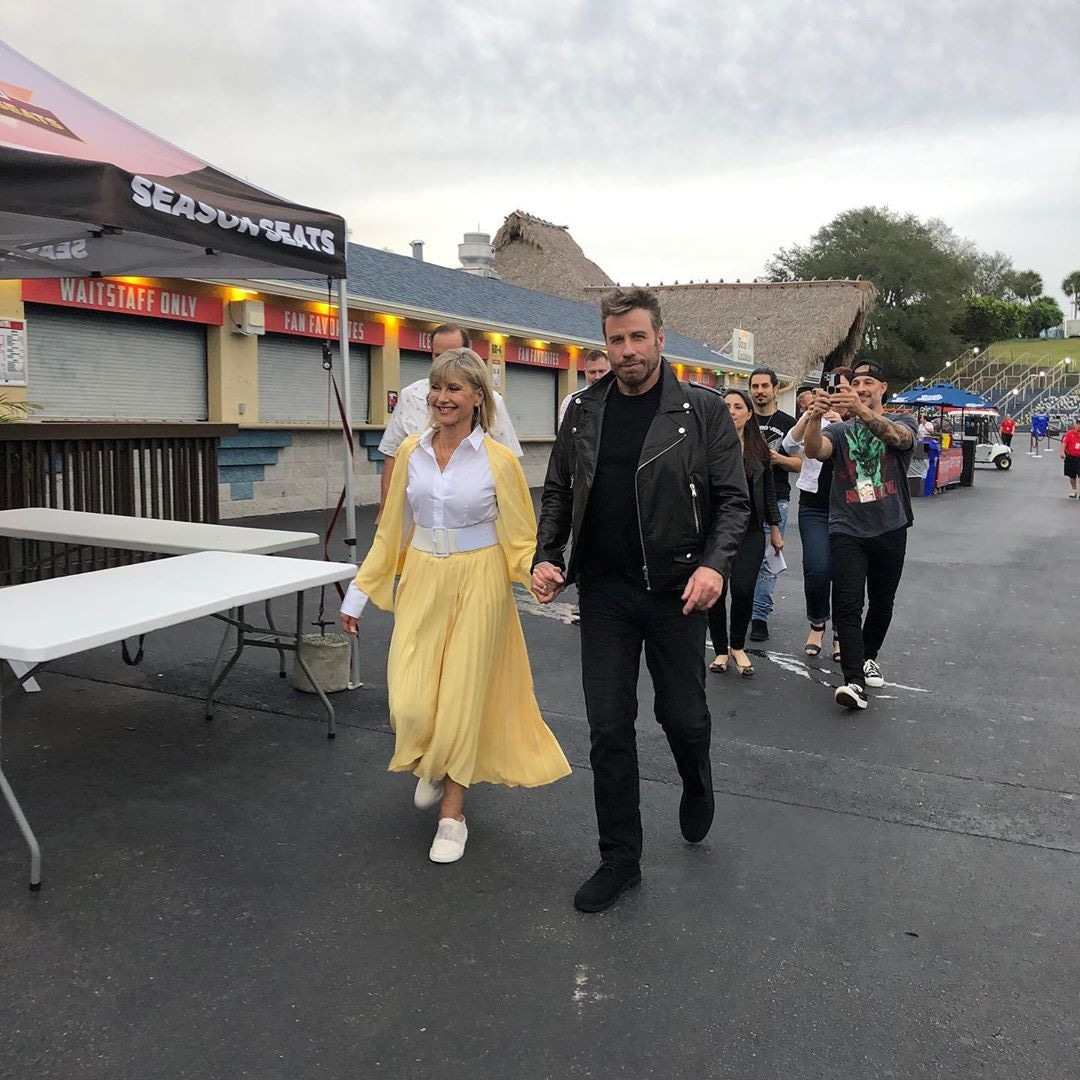 Instagram
We've got chills (and they're multiplying!) thanks to this Grease reunion. 
John Travolta and Olivia Newton-John channeled their inner Danny Zuko and Sandy Olsson for a movie sing-along event in West Palm Beach, Fla. on Friday night. The co-stars and longtime pals dressed the part in ensembles inspired by their iconic characters. 
"First time in costume since we made the movie! So excited!!" Olivia captioned an Instagram photo of her and John holding hands. 
The event, titled "Meet 'N Grease," is set to take place over the next three days in the Sunshine State and will feature a Q&A session with everyone's favorite Pink Lady and T-Bird. 
In 2018, John and Olivia reunited for the first time in several years at a 40th anniversary screening of the beloved movie musical. At the time, the Hollywood stars recalled their favorite part of the whole experience. 
"Meeting Olivia, beyond a shadow of a doubt," Travolta told E! News at the time. Olivia agreed, adding, "I have to say the same because John talked me into doing it and that was a magical day."
Watch:
John Travolta & Olivia Newton-John Reunite at "Grease" Celebration
In related Grease news, HBO Max recently announced a spinoff series based on the classic flick.
Called Grease: Rydell High, the upcoming show is said to even include some characters from the original! The series will still be set in the 1960s and feature musical performances of songs from that decade as well as original numbers.
"It's the peer pressures of high school, the horrors of puberty, and the rollercoaster of life in middle America with a modern sensibility that will bring it to life for today's musical lovers," HBO Max said in a release.