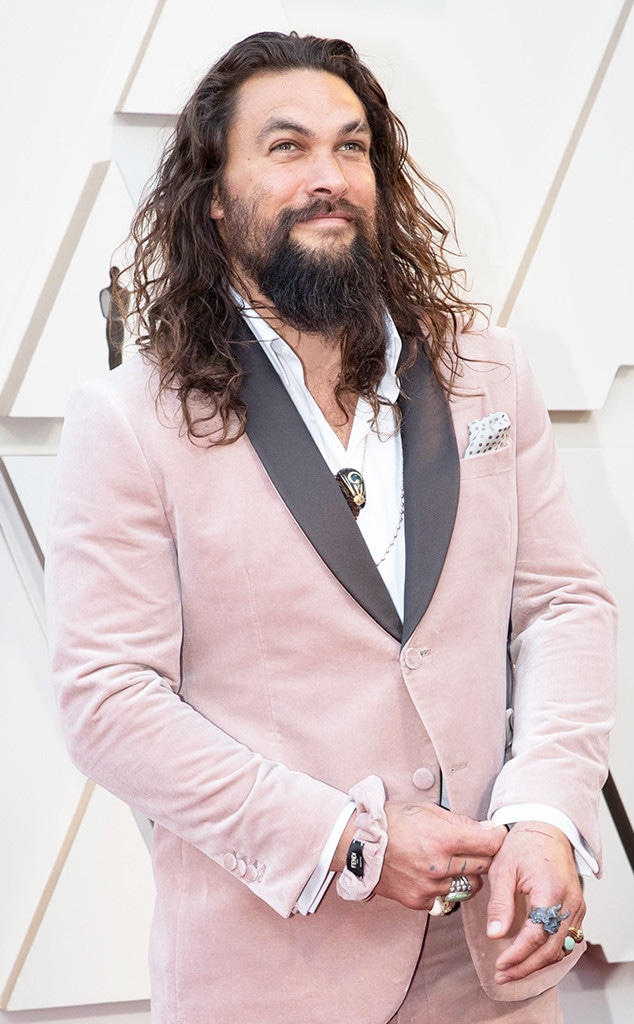 ABC/Rick Rowell
Jason Momoa is the gift that keeps on giving. 
On Thursday, the Aquaman star teamed up with Ellen DeGeneres to surprise a lucky couple with a special gift for her new three-night giveaway special Ellen's Greatest Night of Giveaways. 
Momoa met newlyweds Bryan and Sophia Kidwell, who have been picking up the pieces following a terrifying accident that left Bryan paralyzed. While enjoying a day at the beach, the longtime couple were playing around in the water when Bryan tried to do a flip that went terribly wrong. "It's really hard...remembering the hit," he told Momoa. "I always tell people that it was the hit that changed my life."
Doctors told the California couple that he was paralyzed from the neck down and may never walk again. After receiving the diagnosis, Bryan only had one goal: To walk down the aisle with his bride. And, he did just that. But amidst Bryan's recovery and the medical bills, the couple had to put their honeymoon on hold. 
One year has passed since Bryan's life-changing accident and neither he nor Sofia have been back to the spot it happened, but Jason wanted to change that. Walking down the beach with the Game of Thrones alum, Bryan said, "To be here walking with my wife and you…This is insane."
Taking a moment to reflect on the accident and the progress Bryan has made, Jason couldn't wait to share give them their exciting gift. "We got a little surprise for you," he said. "We're gonna give you all expenses paid, all around the world, wherever you want to go for your honeymoon."
But wait, there's more! Jason and Ellen also gifted the couple $100,000 to cover the expenses of their medical bills. Holding back tears, Bryan thanked the actor, "It's been the worst year of our lives. Thank you so much for being here for this."
Bryan and Sofia aren't the only ones that were recognized by Ellen's Greatest Night of Giveaways. The Ellen DeGeneres Show host recruited Michelle Obama to help make a special group of kids' dreams come true with her new holiday giveaway tradition.
The former First Lady surprised the students of Randle Highlands Elementary School in Washington D.C. with a visit to their gymnasium—and she didn't come empty-handed. Michelle gifted the school $100,000 to help improve the school's facilities and resources. 
While unveiling Ellen's generous gift, Michelle revealed that the money would go towards building a basketball court for the children as well as new computers, laptops and iPads for the students and faculty. 
"When I look out at all of you, I see a room of future doctors and teachers and engineers...and presidents," she told the crowd of excited students. "And I want to make sure that you have the tools you need right now." 
If you'll excuse us, we need to grab some tissues...
(E! and NBC are both part of the NBCUniversal family.)