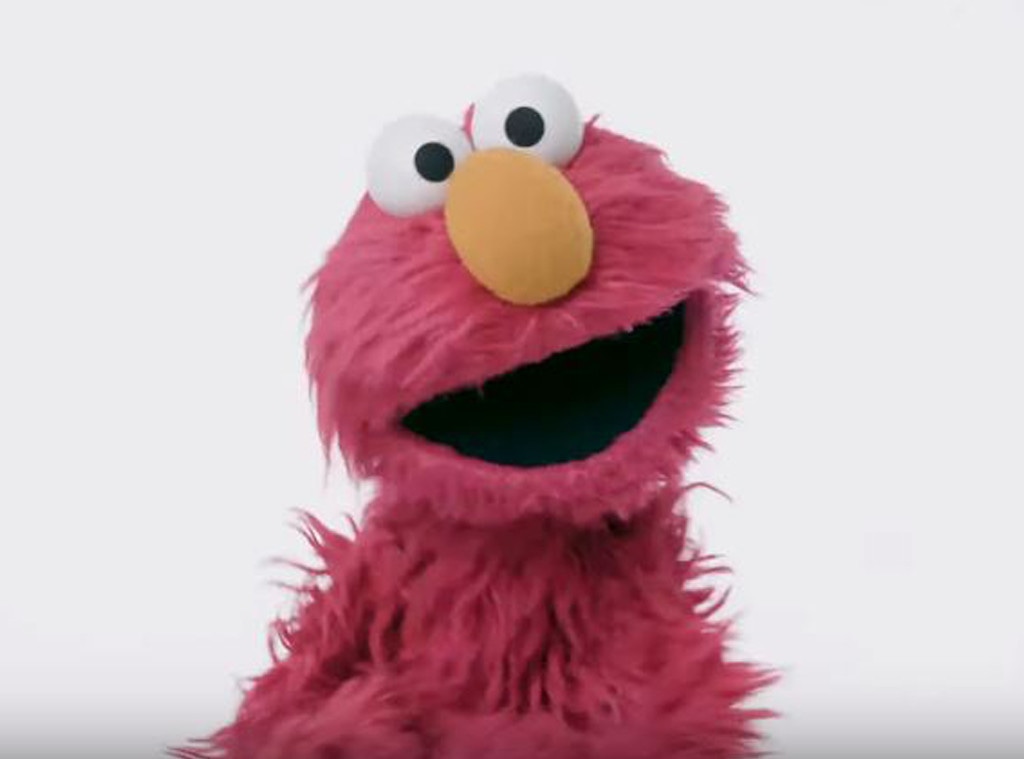 YouTube
The cast of Sesame Street is trying their hand at comedy.
In a new video for Vanity Fair, Elmo, Cookie Monster, Abby Cadabby and The Count were tasked with doing impressions of their fellow cast members, and it's—quite literally—the most joyous thing you'll see all week.
First up, Big Bird. All four of the adorable puppets immediately went for mimicking Big Bird's iconic singing. As Cookie Monster quipped, "La, la, la. Me, Big Bird!"
Then, the ever magical Abby Cadabby tried her hand. As she said, "He's tall, so I'm gonna look down, 'cause he has to look down at people, he's so tall." Elmo also noted his big pal's height. "Big Bird's so tall," he said. "And Big Bird's so yellow."
Naturally, Cookie Monster threw cookie references into most of his impressions. Still pretending to be his yellow winged friend, the blue monster quipped, "Me love to eat bird seed cookies. Oh, there a bird seed cookie right now!"
Chimed in The Count, "I am a big yellow bird who is friend to all!"
Next up were impressions of Cookie Monster. The Count, very proud of himself, quipped, "I am a monster, and I say 'me' a lot!"
Then, Abby Cadabby adorably growled, "I need some cookies for my belly!"
One of the peak moments of the video, though, was when all of the characters attempted to impersonate Ernie. As The Count joked, "Ah, it's 'I'm here to annoy you!'" Clearly speaking from a bit of Bert's perspective here, The Count added, "I am here annoying you, especially my best friend, Bert. I am annoying you!"
Abby Cadabby explained Ernie's iconic laugh pretty perfectly. "He laughs kind of like a duck that has crackers in his mouth," she declared before trying the laugh herself.
Then it was time to pretend to be Elmo.
Cookie Monster's impression was, again, focused on cookies. "Me little Elmo, me like to laugh," he joked. "Ha, ha, ha, ha, ha. My love everybody, especially all the cookies!"
Singing the "Elmo's World" theme song, Abby Cadabby crooned, "This is his song, this is his song, Elmo's song!"
The entire cast truly shone, however, when they pretended to be trashcan-dwelling Oscar The Grouch. As Elso said, "Elmo's favorite thing to do is give Oscar a great, big hug. And he goes, 'Oh, get off of me! What are you trying to do to me?!' And then, the can slams."
And then, Cookie Monster let out a big, "Hey! Me live in trash can. You, get rid of you cookies and you throw them in this trash can right now. Or you scram! But leave the cookies."
The Count summed things up pretty well by saying, "Get out of here! Get away! I love my trash!"
Now, push the clouds away and watch the entire video to see the cast impersonate Grover, Rosita, Mr. Snuffleupagus and more!