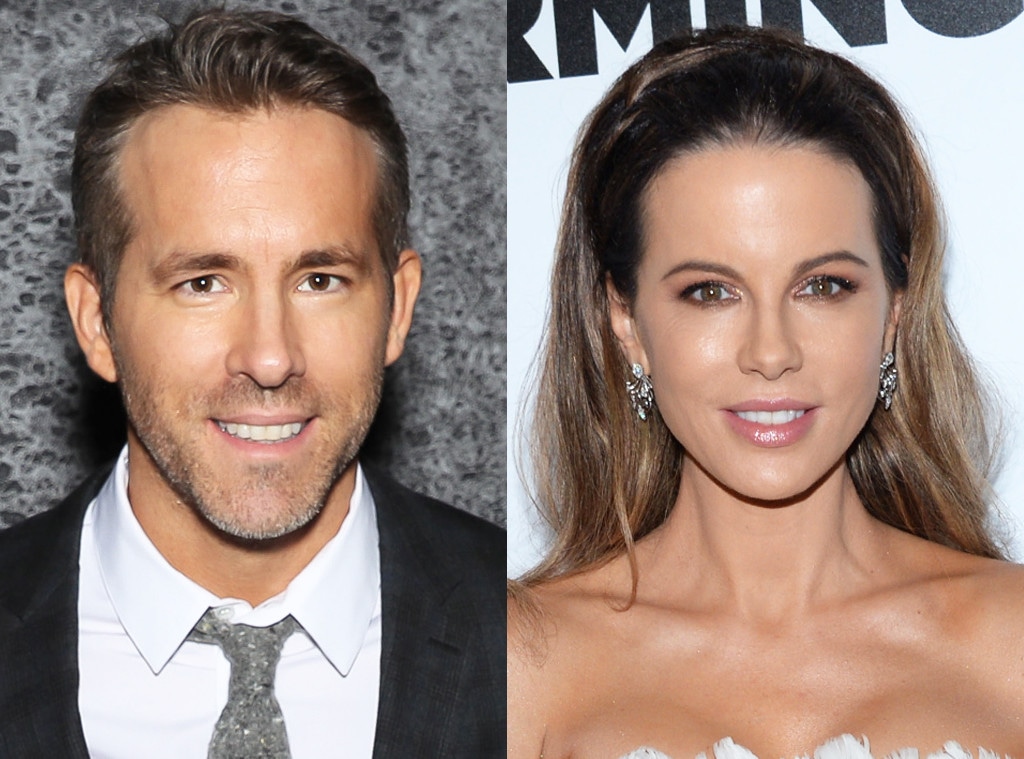 Kristina Bumphrey/StarPix for Netflix/Shutterstock, Paul Bruinooge/Patrick McMullan via Getty Images)
They've met their match! 
Kate Beckinsale got the internet talking in October of this year when she stopped by The Tonight Show Starring Jimmy Fallon to talk to Jimmy Fallon and tell him about a personal celebrity doppelganger she's had for years. The actress hilariously revealed to the host that she thinks she's a dead ringer for Deadpool star Ryan Reynolds. 
"I look exactly like Ryan Reynolds," Kate told Jimmy. "Like in a shocking way. Like, when sometimes, I see a bus going by with a poster on it I think, 'Damn, I look hot. Oh, wait, that's not me. Also, I've never done that movie.'" Ryan stopped by The Today Show to talk with Hoda Kotb and Craig Melvin, and they showed the actor the hilarious moment, and he can't help but agree. 
"It is like looking in a mirror.  I mean I was gonna wear that today," he joked about her evening gown. "This has been something that I've heard for a long time. Other people have said it to me as well." 
They then did a side-by-side of the two, and there is definitely a major resemblance. "We have met one time," he shared about his connection to the Underworld star. Luckily, Hoda did a deep dive into their facial structure to really hone in on what it is that make the two look so remarkably similar. 
"It's the tilt, it's the smile," she said to the actor. "The eyes. I'm feeling it." Obviously Ryan had a great sense of humor about the whole thing. "I had my lashes done in that shot too, so I looked great," he joked.