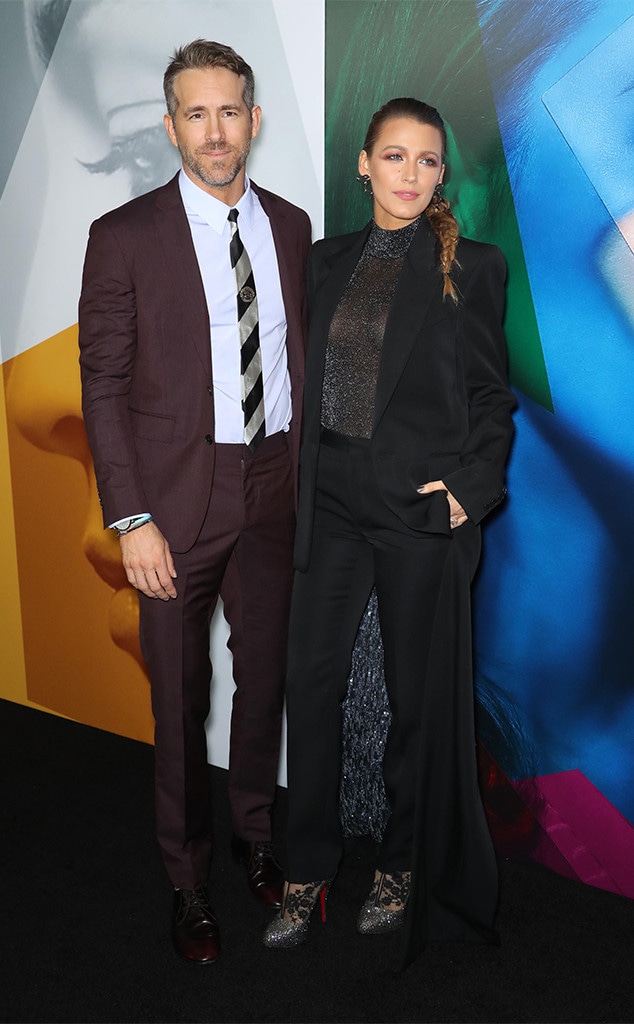 JOHN NACION/startraksphoto.com
When it comes to the name of Ryan Reynolds and Blake Lively's third daughter, mum's the word.
During an appearance on The Today Show on Thursday, the Deadpool star trolled hosts Hoda Kotb and Craig Melvin when they tried to get him to reveal his newborn daughter's name.
When asked how he and his wife came up with the moniker, Reynolds quipped, "We haven't yet! We're gonna be original, and all the letters in her name are silent." As the star continued to joke, "I want to give her something to push against in life."
As Melvin teased, "She'll be known as anonymous." The actor responded, "Yeah, exactly."
Us Weekly reported in October that the Gossip Girl alum had given birth to the couple's little one two months prior. Later that month, Reynolds shared the first photo of the newborn, although her face was covered by an emoji. And now, the couple remains silent on the name they've given her.
That's to be expected though, as Reynolds' favorite thing is to troll people. Lively especially!
Asking about his hilarious birthday post for his wife in which he cropped out her face, Melvin asked the star, "When you pull some of these shenanigans online, when you get home, does she pull you aside and say, 'Hey, sweetie, that really wasn't that funny.'" And his response was another perfect troll.
"Well, I actually, I've never met her," the 43-year-old quipped. "We actually only exist as a couple online. It's manufactured by the studio system, and it's worked out pretty well for us, really. I'm actually married to a woman named Louise in Denmark. We have four kids, and it's been amazing!"
All kidding aside, the superstar admitted that having so many women in the house has been a dream. (Lively and Reynolds' older daughters are James Reynolds, 4, and Inez Reynolds, 3.) 
As Kotb asked, "It's all women in your home. How are you dealing with all of that?" The proud dad responded, "It is! It's all women, and I would have it no other way."
Unable to stop himself from making another joke, he added, "I'm doing my part to wipe men off the face of the earth."
Watch:
Ryan Reynolds Trolls Pregnant Wife Blake Lively on Her 32nd Birthday
In all seriousness, the Detective Pikachu star admitted, "I love it. It's been incredible."
"For me—this is obviously infinitely relatable 'cause so many people have children, obviously," he continued, "leaving the house is getting harder and harder. Going to Brazil, that kind of thing, that gets a lot harder when they ask, 'Where are you going? When are you coming home? Why are you leaving me?'"
Similarly, we want to know why they won't tell us the name?!