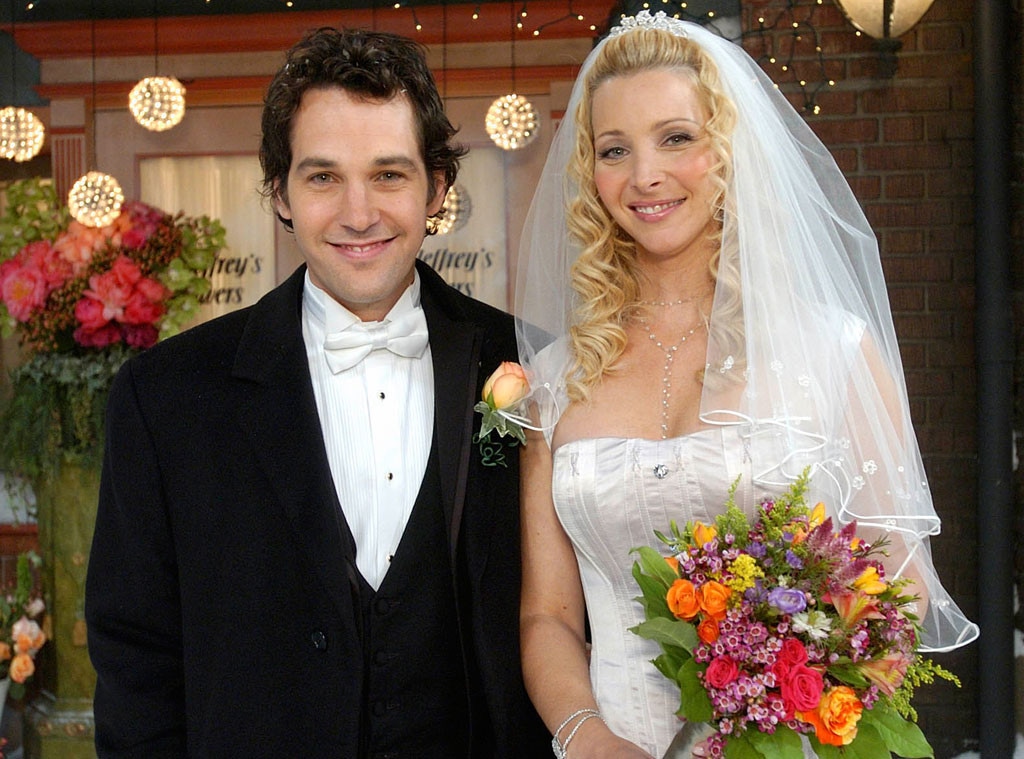 Columbia TriStar International Television/Courtesy of Getty Images
Let's just call this one, "The One With the Alternate Ending." Yep, Phoebe Buffay almost had a very different ending on Friends.
In an interview with RadioTimes, Friends co-creator David Crane revealed the happy ending Phoebe got with Mike (Paul Rudd) was almost scrapped in favor of coupling up Phoebe (Lisa Kudrow) with David (Hank Azaria).
David first debuted in the first season episode "The One With the Monkey," and subsequently appeared four other times, last popping up in season nine's "The One in Barbados, Part 1." When he returned in season nine, David had left Minsk and was ready to profess his love to Phoebe, but she was already with Mike.
"There was definitely a possibility of that," Crane said. "I mean, we didn't definitively know [who she'd end up with]." Crane praised both actors and their chemistry with Kudrow.
"I don't even remember all the pieces that led to where we landed, but yeah, it could have gone the other way. Phoebe would have been great with either one," he said.
Phoebe and mike eventually married in the final season episode "The One With Phoebe's Wedding."
Watch:
Jennifer Aniston Pays Tribute to "Friends" in Iconic PCAs Speech
Friends fan fervor is at an all-time high 25 years after it first debuted on NBC in 1994. The show, which reached a whole new group of fans when it started streaming on Netflix, made headlines when it was revealed it would be leaving the streaming service in the United States for HBO Max, the new streaming platform from producer WarnerMedia. As Warner Bros. celebrated the 25th anniversary with Central Perk pop-ups, LEGO sets and a slew of other events, series star Jennifer Aniston hinted the main cast—including Kudrow, Matthew Perry, Courteney Cox, Matt LeBlanc and David Schwimmer—was at work on some type of reunion. Just don't call it a revival or reboot. That's not happening.