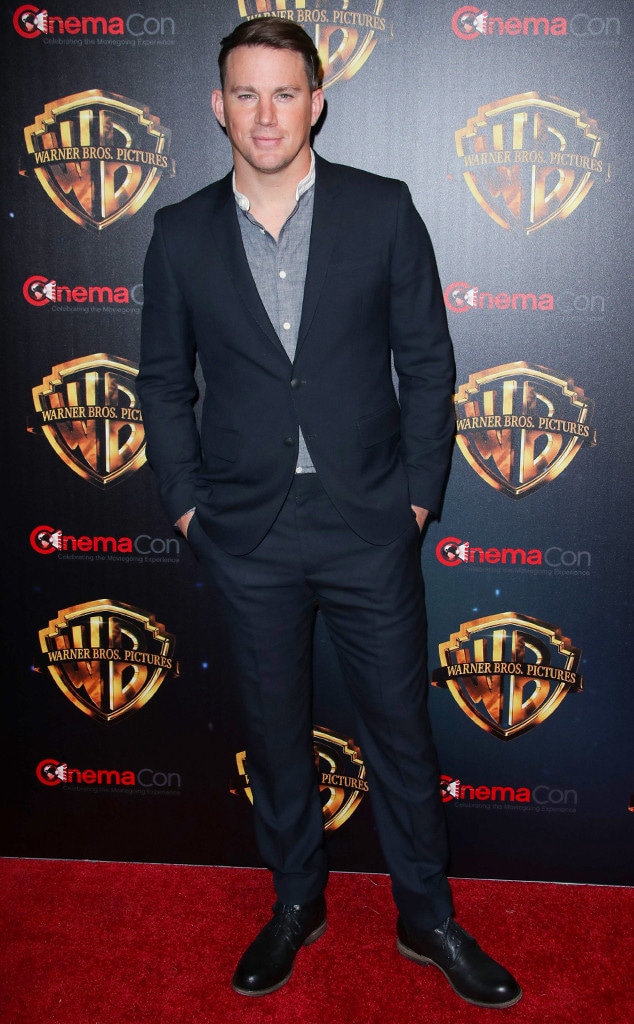 Matt Baron/REX/Shutterstock
Everly Tatum has a mean left hook!
On Tuesday, dad Channing Tatum shared a rare video of the adorable 6-year-old showing off her boxing skills on his Instagram. Unfortunately for the Magic Mike star, he was her punching bag. Dressed in full boxing gear and pajamas, the two turned the living room into an arena for a playful spar.  
"She loves punching dad," he captioned the video. "This is only 1/16 how long this went for hahaha she an animal. We love wrestling and boxing. And we keep it fun."
In addition to fostering Everly's love of the sport, Channing says that he uses the father-daughter bonding time to teach his little one how to defend herself. "Violence is 100% never the answer," his captioned continued. "But having a daughter i always want her to feel safe in her being. And god help the person that ever poke the beast inside this little angel."
Everly and Channing aren't the only boxing and wrestling fans in the family. Mom Jenna Dewan has found a newfound love for wrestling, too! For date night, she and boyfriend Steve Kazee, who are expecting their first child together, enjoy various WWE events, including Monday Night Raw this past June.
In fact, it was Steve that got the mom-to-be into the sport. During her visit to The Ellen DeGeneres Show in April, the World of Dance star told guest host John Cena that she's a full-fledged WWE fan now.
"Steve, my boyfriend, is a huge wrestling fan and he got me so into it," she shared with the WWE legend. "I watched WrestleMania by myself. He wasn't even in town."
Now that Jenna and Channing have both moved on, he is currently dating singer Jessie J, following their 2018 split, the former couple still have some custody details to figure out. Last month, Channing filed a request to establish a custody schedule with Jenna for Everly, who they share joint legal and physical custody. The exes have a hearing scheduled for January 28, 2020 to review their custody agreement. 
"Over the past six months, it has become evident to me that a clear and specific holiday schedule is necessary and important," he said in a declaration obtained by E! News. "We both need to be able to make plans during our respective custodial times, particularly during the holidays, and having a set schedule will allow us to do that."
The Step Up actor also wants to ensure that there are systems in place to allow them to frequently communicate with their daughter and each other. He requested establishing a FaceTime schedule with Everly when she is in the custody of the other parent, in addition to using a specific app to "streamline communication" with Jenna about Everly and having monthly co-parenting counseling sessions via telephone.
"It's very important to Channing that everything is in writing and laid out very clearly," a source told E! News. "They don't want to have any surprises or conflicts over scheduling and if it's figured out ahead of time, they will both have a better idea. It's better for Everly to know what to expect and everyone can plan accordingly."
He also asked that neither parent be "authorized to use Everly's name, image or likeness for any paid or for profit sponsorship, advertisement, campaign or partnership, including on any form of social media or any other media, without the prior written consent of the other party."
According to a source, he and Jenna both agree on these matters. "Jenna has been working to provide for her family and to make sure that Everly has a great relationship with her father," a source told E! News. "Jenna's number one priority is her daughter and her well-being. She wants Everly to have stability and happiness."