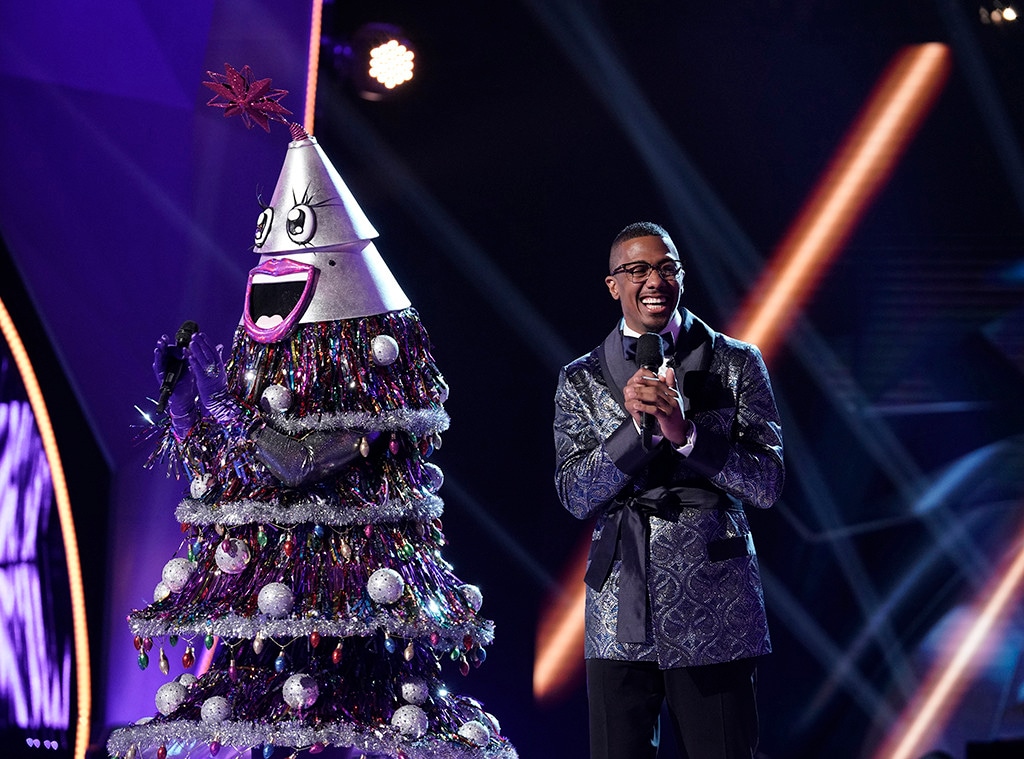 Fox
And then there were five.
For the first time tonight, all six of the remaining Masked Singer contestants performed all in one group and even shared the stage together before unmasking yet another singer. 
That singer ended up being the Tree, the jazzy funny lady who turned out to be none other than Ana Gasteyer, singer of her own jazz Christmas album, an alum of A Christmas Story Live, who's also known for the the classic Schweddy Balls sketch on Saturday Night Live. She was also a customer of the Soup Nazi on Seinfeld, and played Elphaba in Wicked, which were both parts of the clues. 
In fact, she starred alongside Ken Jeong in A Christmas Story, so he was suitably mad at himself when he discovered who was under the Tree mask. 
That means the final five are the Fox, the Rottweiler, the Flamingo, the Thingamajig, and the Leopard, and tomorrow, we'll get to see one more singer take their mask off. 
Then next week, we'll get to see all the rest of the masks removed, finally putting an end to all those insane dreams we've been having this fall about singing thingamajigs. 
You can keep up with all the unmasked and still masked contestants below, including some of the guesses that the panel now shares. 
The Masked Singer airs again tomorrow at 8 p.m. on Fox before next week's finale. 
E! News was on hand for tonight's episode, so stay tuned for some behind-the-scenes fun!