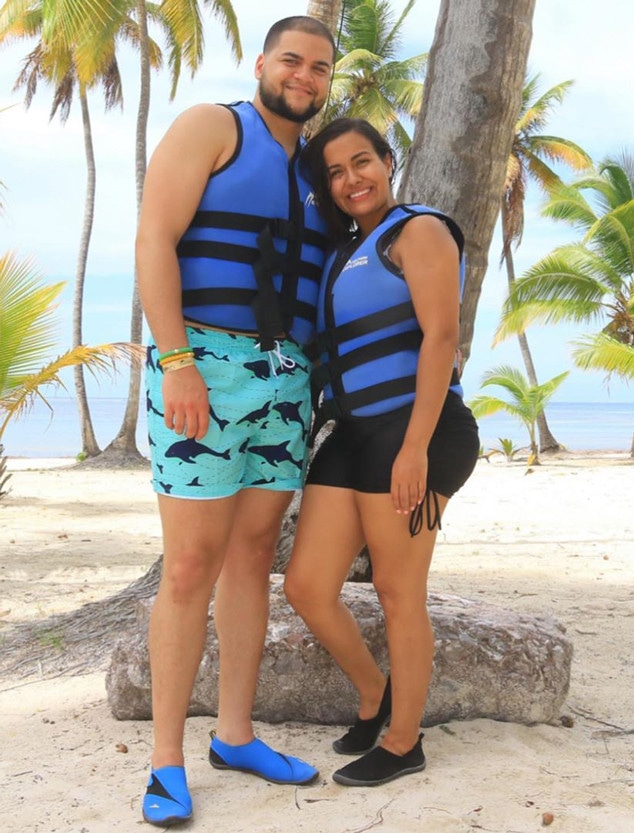 Instagram
Briana DeJesus and her ex John Rodriguez are still struggling to come up with an explanation for their breakup. 
On last week's episode of Teen Mom, Briana explained she broke up with John because she woke up one day and realized she'd "stopped loving him." Briana continued, "It sucks because I kicked him to the curb but he didn't fight to be with me either. I wanted him to fight for me but he didn't."
At the time, this seemed super straightforward, but in part two of the three part reunion, it's clear there's so much more to the story.
During their talk with Dr. Drew Pinsky and Nessa, both John and Briana admitted they just stopped trying to make things work at some point in the relationship, which pushed them to their breaking point. "That last conversation we had was what we should've had throughout the relationship," John explained. "It was things she told me that would've helped me understand where she was at mentally and why she was acting a certain way."
When Dr. Drew asked what things caused her actions, John responded, "That's up to her to speak."
Briana then declined to talk about it, which has been a routine problem in her relationships with people.
Watch:
"Teen Mom" Star Catelynn Baltierra Celebrates 4 Years of Marriage
She also made it clear she wasn't willing to work through their issues. "I love him and I care for him and I will always be there for him, but as far as us being together in a relationship, I don't know if we can get back to where we were," she explained. "I want him to live his best life and meet somebody who's going to make him happy, even if it's not me."
At first, it seemed the audience was siding with John, but the tables turned when Briana revealed they spent the night at a hotel and "did our thing," only for John to ignore Briana when she told him she loved him. "I couldn't say it back," he defended.
Ultimately, their conversation ended in a stalemate. John concluded, "I wish it could work obviously, but we both have somethings we could work on and I don't want to take that from you."
Tonight's reunion also provided some updates on Kailyn Lowry and Leah Messer. To see what goes down on the reunion, check out part two when it airs tonight on MTV at 8 p.m.