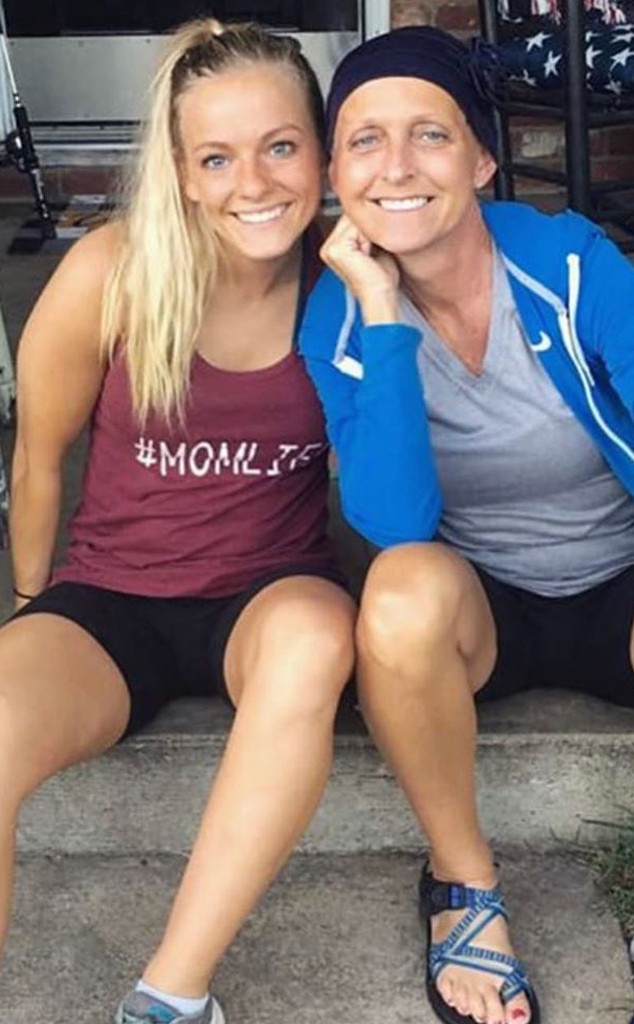 Instagram
Teen Mom 3 star Mackenzie McKee's mother, Angie Douthit, has died after a battle with brain cancer.
The heartbreaking news was announced on Douthit's Instagram, which she used as an outlet to share updates about her medical journey. As the Instagram caption read, "On Monday, December 9 at 11:37pm, Angie finished her race. Her last days were spent lovingly surrounded by family and friends as they prayed, sang, and shared funny Angie stories." Douthit was an avid runner, having participated in multiple marathons throughout her life. The photos in the announcement of her passing were old shots of the mother competing in past races.
"Angie found out about her cancer in January 2018," the post continued. "She wanted to keep everyone informed of what was going on so she made a social media post. The next day she made another. And then another. And what started as an easy way to convey information turned into wildfire of hope that spread over the world."
The heartfelt caption continued to outline how Douthit would use her Instagram as a coping mechanism.
"She wasn't able to sleep an entire night so she would wake up around 3am to write her posts," it said. "We watched her get up everyday in the darkest hours of the night to spread the brightest light that she knew of, her Savior Jesus Christ. There were times when she wrote her posts through pain and confusion. There were times at the end when she couldn't type and would ask her daughters to type for her but she would not give up spreading the gospel message of hope. In nearly two years, she never missed her daily post...tomorrow she will."
The caption closed off with an inspiring message for her followers. As it read, "But this is where you pick up the baton and run like she did mighty warrior. You can choose this day to be like Angie and use your social media engagements to make a difference rather than disaster, to spread love and not hate, and to always be kind. We know many people around the world read these posts so drop your city and country name in the comments so we can see where you are! #staystrongmightywarrior #itsonlycancer #alwaysbekind."
The hashtags on the post were used throughout Douthit's past posts. McKee recently got "always be kind" tattooed on her left forearm written in Douthit's handwriting, as she revealed on Instagram last week.
Watch:
In Memoriam: Fallen Stars of 2020
McKee announced her mother's cancer diagnosis in January 2018. Four months after announcing the diagnosis, the 25-year-old revealed the cancer had spread.
As she wrote on Instagram, "O mom, you are so amazing. Idk how you are touching lives all around the world of people who have never met you but you are."
"You have such a strong message to share and you are not scared to shout it to the roof tops," her heartfelt caption continued. "You don't deserve this, none of it. So happy, so healthy, and so faithful to God. Stage four cancer in your lungs, in your brain, and now in your bones. And not once have you questioned Gods love for you. You are truly praising him in the storms and yet again being the glue to my life."
Our hearts are with Douthit's family and friends during this difficult time.