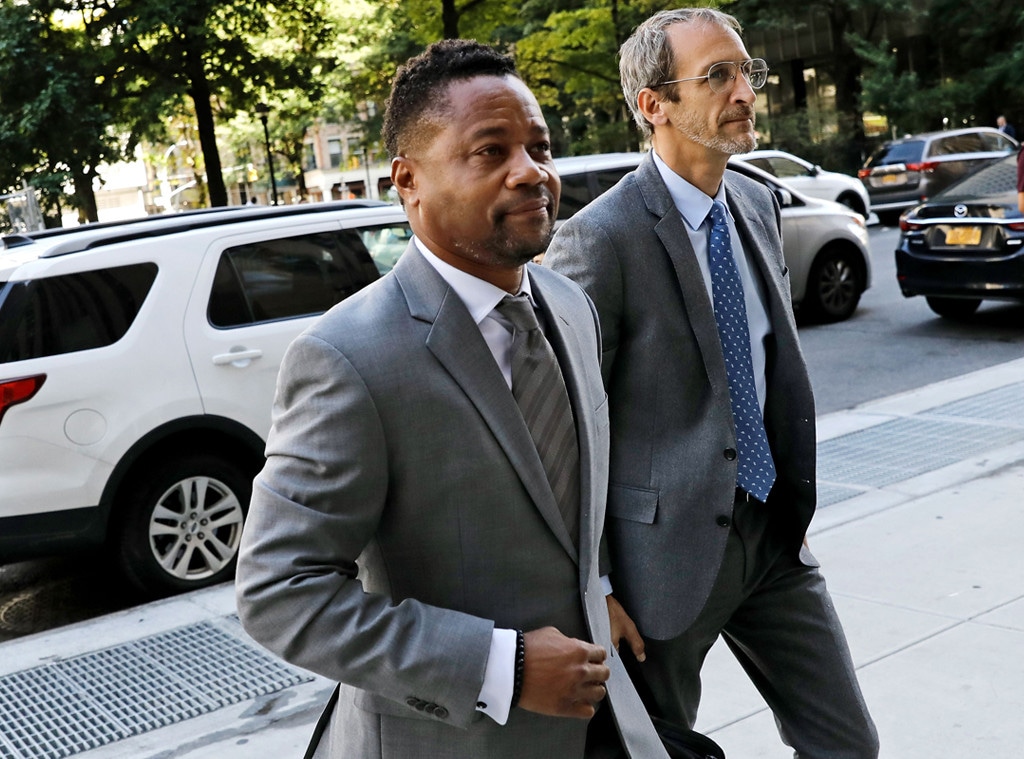 PETER FOLEY/EPA-EFE/Shutterstock
Cuba Gooding Jr. is facing more allegations of sexual misconduct. 
In a new court filing dated Nov. 18 and obtained by E! News, accusations from seven additional women, including unwanted touching, groping and kissing without consent, were raised against the Oscar winner in his current New York case. According to the documents, prosecutors have asked the court to allow the allegations to be used at trial to serve as evidence of Gooding's intent and "the lack of absence or mistake," according to the documents. The new allegations, which date back as early as 2003, include a woman the actor allegedly brought to a concert in 2009. There, he allegedly began to kiss her in a "secluded" hallway without her consent as he was walking her out. After she pushed him away and said no, he allegedly placed his hands on her butt, pushed his hand forcefully into the crotch area of her tights and placed his fingers on her anus, his force allegedly causing the tights to rip. According to the documents, he released her when she bit the star's cheek.  
In another alleged incident in Atlanta in 2011, Gooding was accused of sliding his hand down the inside of another woman's pants and cupping her butt without her consent. He allegedly grabbed another woman's vagina twice without her consent in 2016 at a Malibu restaurant and, on a different day, allegedly placed his hand on her crotch area "in a swiping motion," according to the documents.  
"Cuba Gooding, Jr. has and does deny all allegations of criminal conduct," his attorney, Mark Heller, told E! News. "Unfortunately, people come out of the woodwork, making false allegations against Cuba, as often times happens when a celebrity is accused by the District Attorney's Office in a Public Forum."
Heller's statement continued, "The spurious, uncharged allegations offered by the District Attorney's Office are so ancient and outdated and lacking in details and impairs the Defendant from defending against them; thus, it demonstrates that the District Attorney's Office's motive in introducing these inflammatory, uncharged allegations is not for any probative value, but to merely gain an advantage against the Defendant and prejudice the Jury against the Defendant."
In October, prosecutors admitted 12 "Molineux witnesses," known as such because they are uncharged acts. The judge will rule in January on whether to allow or disallow all the uncharged allegations into the case against him.
In a superseding indictment filed in October, Gooding was indicted on three counts of forcible touching and three counts of sexual abuse in the third degree regarding three alleged incidents in New York City in 2018 and 2019. Gooding has pleaded not guilty to all charges.  
—Reporting by Jessica Finn