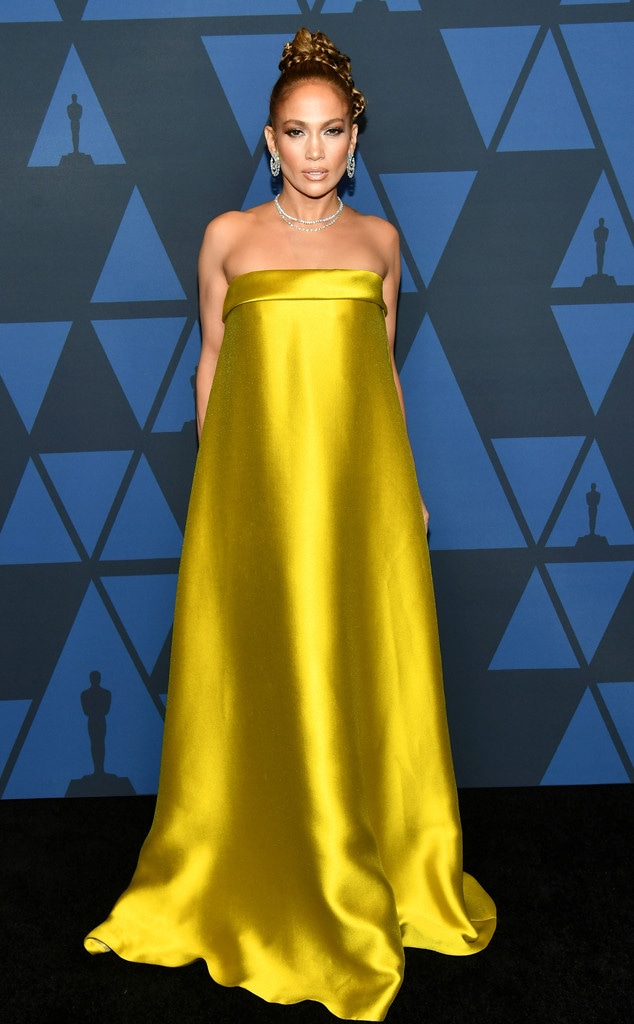 Michael Buckner/Variety/Shutterstock
Nobody rides harder for you than your fans—and Jennifer Lopez knows it. 
During a flight from New York to Los Angeles, a J.Lo stan if there ever was one, made a special request to celebrate the 50-year-old's Golden Globes nomination.
The star is nominated in the Best Performance by an Actress in a Supporting Role in a Motion Picture category for her role as Ramona in Hustlers. 
Culture writer for MEL Magazine, Joseph Longo, and self-titled "JLo's Backup Dancer," tweeted this morning that "in honor of JLO's #GoldenGlobes nomination this morning, I WILL make sure everyone watches Hustlers on this flight." 
In a second tweet, Longo urged the airline to let him make an announcement because "there are definitely Oscar voters on this NY to LA flight." 
The viral tweet even got some attention from the queen herself. 
"This is amazing!!!!!!! You can be my backup dancer any day. THANK YOU FOR THE SUPPORT! @josephlongo_ @JetBlue," tweeted the Hustlers star.
Ultimately, J.Lo's biggest fan plea got to the pilot of the airplane and was even read aloud for everyone on the flight to hear. 
"A @JetBlue pilot read my plea that passengers watch Hustlers in honor of @JLo's #GoldenGlobes nom. I called myself The Backup JLo, but I guess I'm her backup dancer. The friendly skies supports our Fly Girl!," tweeted the fan, along with a video where you could hear the pilot urging everyone on the plane to watch Hustlers. 
After the Hollywood Foreign Press Association revealed the 2020 nominees, the "Jenny from the Block" singer took to Instagram to celebrate the big news.
"Could not be prouder to be recognized by the HFPA," she wrote on Instagram. "Ramona was a complicated character and it was an honor and challenge to bring her to life. Hustlers was a labor of love, sweat and perseverance written, directed, produced, edited and starring a group of bad-ass women. I am proud and honored to represent them and this film!!!!"
This also isn't the first time Lopez has been recognized for her acting chops. In 1998, she was also in the running for Best Performance by an Actress in a Motion Picture (Musical or Comedy) for her role in Selena. However, Helen Hunt won the award for her performance in As Good as It Gets. 
Let's hope that two decades later, Lopez finally takes home that award! 
Watch:
Jennifer Lopez Is "GQ's" Icon of the Year