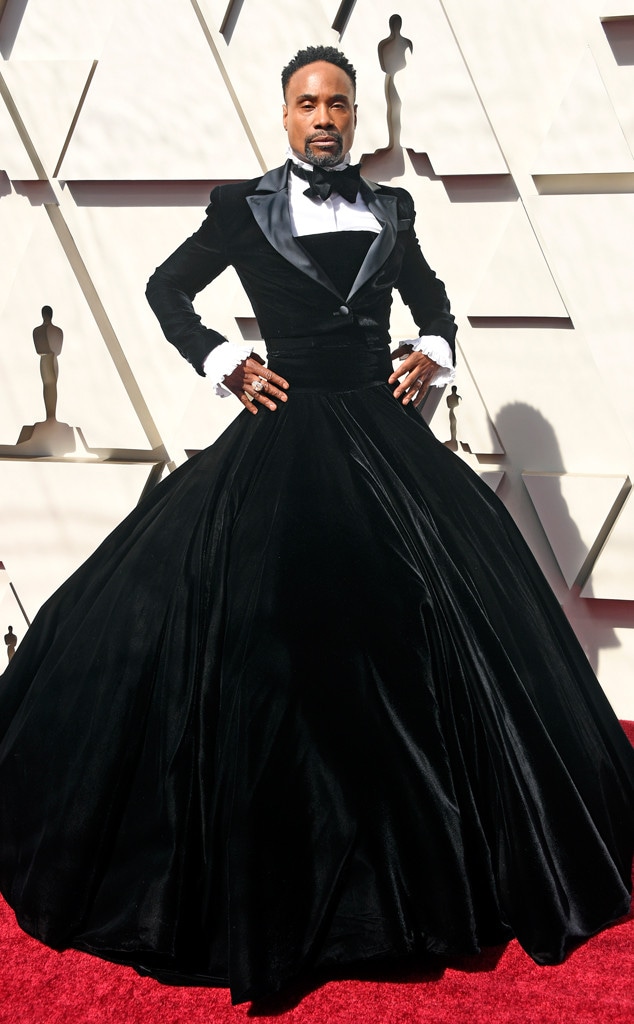 Frazer Harrison/Getty Images
Bibbidi-Bobbidi-Boo!
Billy Porter's making everyone's dreams come true, after spilling the tea about the upcoming live-action Cinderella film. The 50-year-old star, who is set to play the iconic fairy godmother role, is eager to bring magic and fantasy to the big screen.
However, unlike previous versions of the classic princess fairy-tale, Porter tells E! News that James Corden's adaptation will take on a more relevant story line.
"The only thing I can know is that I am calling it a Cinderella for the #MeToo era," the Emmy winner shares. "That's all I really know."
While the Pose actor didn't spill too many beans about the project, he did explain that filming will start in early 2020. "We start filming in February and I have only had preliminary conversations about it over the phone," he said.
As of right now, only a few stars are attached to the project, including Camila Cabello, who will make her feature film debut as Cinderella, Corden, who was the mastermind behind the remake, Kay Cannon, who will reportedly write and direct, and Corden's production company partner at Fulwell73, Leo Pearlman.
While details about the Cinderella remake are still being kept a secret, Porter confesses that he's living out his "wildest dream." Which is the kind of fairy-tale we love to hear!
Watch:
Billy Porter Almost Has His EGOT!
"I am living beyond my wildest dreams actually. Interestingly enough, my dream didn't include me being authentic. I thought I had to fix myself to be successful," he previously shared with E! News, after nabbing his second Golden Globe nomination for his role in Pose.
"My masculinity was in question from the minute I could comprehend thought, so for the first 20 years plus of my career, I was just trying to be masculine enough to get a job," he said. "I was trying to live up to society's standard of masculinity and get a job. I never knew it could look like this. So that is what is really inspiring and fabulous."
Speaking of fabulous, the 50-year-old icon is already envisioning his 2020 Golden Globes ensemble.
"I have already started thinking about a vision for what it is. I would love to work with Kim [Jones] from Dior," he expressed. "I really would like to work with him because I think his work is amazing. There are a lot of people I want to work with, you know, anyone who wants to work with me I am pretty much down for."
He added, "You make something cute and I'll wear it."