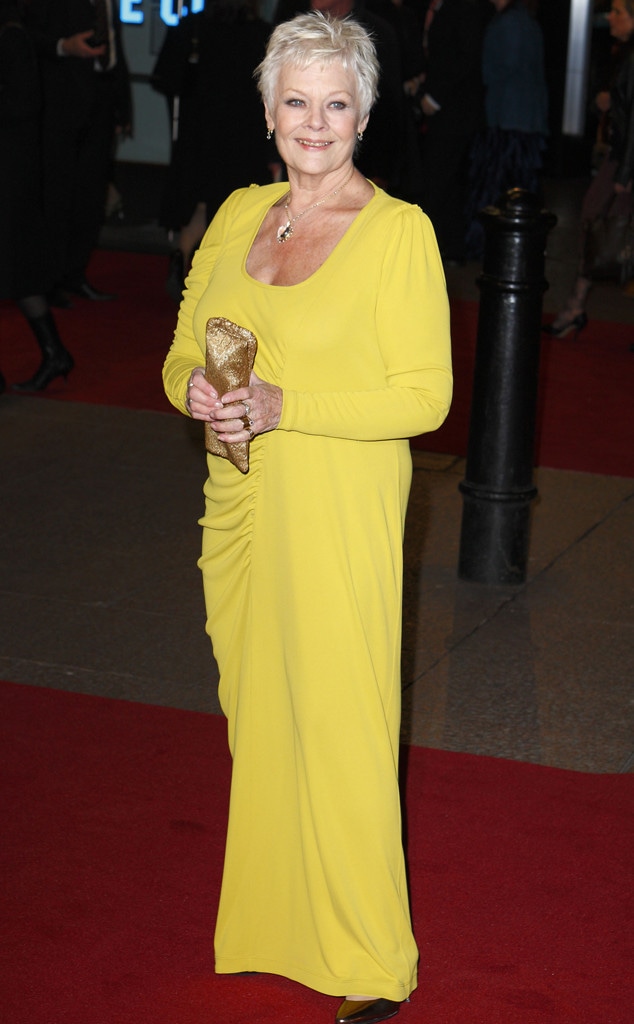 Mike Marsland/WireImage
They don't make 'em like they used to.
Luckily we have international treasures such as Dame Judi Dench around to remind us both of how it was then and how good it can still be now.
The British star of stage and screen turned 85 today and since she's as busy as ever, coming to a theater near you in Cats on Dec. 20 and with at least four more movies in various stages of production after that, we figured we'd take a moment to assess her prolific career now before we get even more hopelessly behind.
Dench, who has made her indelible mark in every genre, from Shakespearean comedy and tragedy to 007 spy thriller, recently shared why she continues to work so hard even though she'd be well within her rights to stop and smell the exotic marigolds for a minute.
"Every time I think, I'd better not turn this down, I may never get another," she told Radio Times in June.
Somehow, we don't think Dench needs to worry about such things.
Ultimately, though, the idea of retirement is a nonstarter. "People retire to paint or walk—do the things they've wanted to do all their lives," she said.
And Dench has been doing exactly what she wants this whole time.
Though younger generations may know her mainly as James Bond's polished boss M, or perhaps as the sharp-tongued Queen Elizabeth who was so compelling Dench won an Oscar for eight minutes of screen time in Shakespeare in Love, she started acting as a teenager and was a revered thespian in her native England for decades before the United States caught on. 
Dave J Hogan/Getty Images
Macular degeneration has made it much harder to prepare for roles, as she needs the scripts read to her, and she stopped driving a few years ago, which Dench admitted was quite "traumatic." She also quipped that there may be some people who think she has snubbed them to their face, when in actuality she couldn't see their face. 
But, "there's nothing you can do" about the condition, Dench said. "You adapt to it. So I ignore it altogether."
Considering she remains one of the busiest actors working today, count ability-to-adapt among her considerable talents.
In honor of her prolific career to date, with much more to come, here's a sampling of the work she's done through the years on stage and screen.
"Age is a number, it's something imposed on you," Dench, who's been a Dame Commander of the British Empire since 1988, said at a screening of the BBC 1 Christmas drama Esio Trot in 2014, per Radio Times. "It drives me absolutely spare when people say 'Are you going to retire, isn't it time you put your feet up?'' or tell me [my] age."
She continued, "I don't want to be told I'm too old to try something. I want to see for myself if I can't do it rather than be told you might have a fall or you can't learn your lines. Let me have a go. Let us all have a go."
Only one time did she worry about growing older, Dench shared.
"The only time I got really upset was when I was 40, for some reason," she said. "I got really upset when I was 40 and I was alright after that. It's that old thing: you are only as old as you feel. It's not to do with age; it's something to do with inside. It's the engine."
 All we have to say, then, is vroom-vroom. Cats aside, Dame Judi Dench can still really purr.