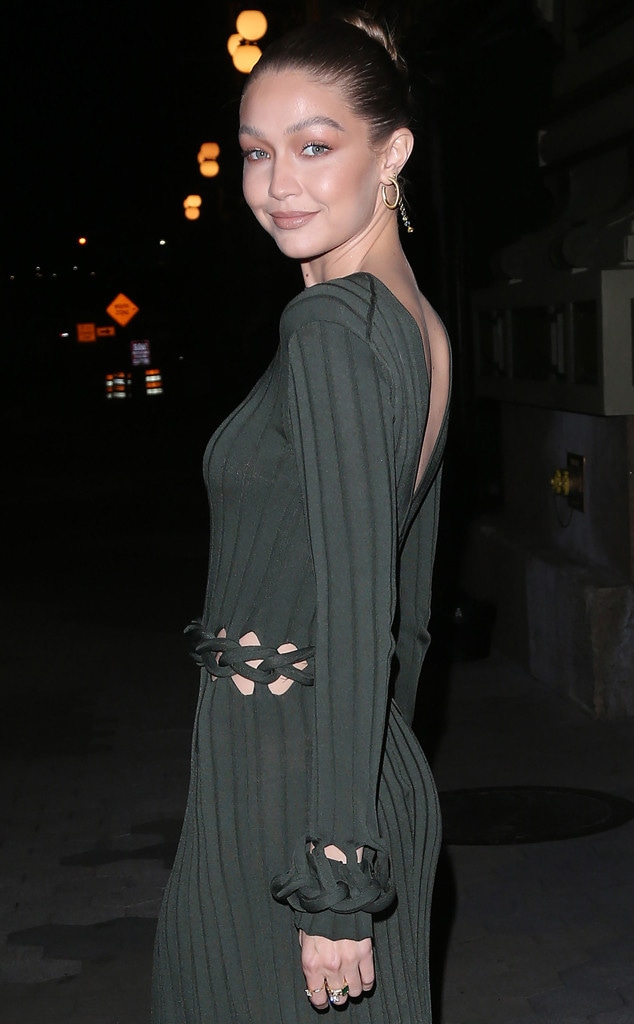 Broadimage/Shutterstock
When it comes to travel workouts, you won't find Gigi Hadid in the gym. 
The catwalk star is no stranger to living life on the road—after all, she's a world-famous supermodel. However, with all of the travel required of a model in demand, Hadid is tasked with staying fit wherever work takes her.
In an interview with UK's Condé Nast Traveller, the 24-year-old runway pro chatted all things Turks and Caicos Islands, including her favorite spot, the hotel she stays at and her travel fitness regimen.
 
"I just can't go to the gym and run—I'd rather die," she told the magazine. "I grew up outdoors, so my favorite thing to do is to make the most of the scenery. I cycle everywhere and swim in the sea at any spare moment." Where do we sign up?!
As for her desert island item, Hadid had a barbecue in mind. 
While she complimented Amanyara's burgers, "you can't beat a beach cookout," the star said. "I had supper around a fire pit one night that I will never forget."
This week, the star's travels included a trip to Senegal for a cause unrelated to the runway. 
"On to my next @unicefusa assignment; going to listen, learn, and share about how we can all support the children of Senegal," she told her Instagram followers on Sunday. 
On Monday, she updated her fans with an account of her trip so far, describing a visit to a UNICEF-supported shelter for women and girl victims of abuse in the capital, Dakar.
"Employees and volunteers of the shelter, lead by the founder Mona Chasserio and her colleague Danielle Hueges, shown in the photos, encourage the girls to share and find community through their hardship. They are taught to find the positive in their motherhood and relationship with their child, to love and care for them properly, and to nurture their passions, whether it be garment making, agriculture, sports, etc. and learn a skill set that will help them be able to enter the workplace upon their departure from the shelter," Hadid explained in an Instagram post. 
Watch:
Necessary Realness: Gigi Hadid Is a Total Badass
"Not only have about 250 children been born in this shelter in the last 10 years (15 births have taken place between October and November of this year, and the youngest mother being only ten years old), but there are also orphans who are brought to this shelter by Senegal's Ministry of Justice. Mothers and their children will stay at the shelter until it is agreed upon by themselves and the leaders that they have the confidence, strength, and skills they need to re-enter their communities, and orphans will stay til about 8 years old, when they are permitted by the government to enter a nursing home to be adopted."
Hadid noted, "Support/funding from UNICEF is crucial to the survival of these shelters and hopefully spread this model throughout the country. I am thankful for the women who were brave enough to share their stories today; I told them I would share to the best of my ability and that many women around the world will be inspired by their strength and courage to work everyday to rebuild themselves from within and create a better life for themselves and their children. You can donate to this shelter directly at lamaisonrose.org and the boys' shelter through "Unies ver Elles." Donations to @unicefsenegal@unicefusa will help fund medical, nutrition, payment to social workers, the Rapid Protection Program & training, to pay for the SMS messaging needed to communicate the reports, and to set up similar systems in more parts of the country."