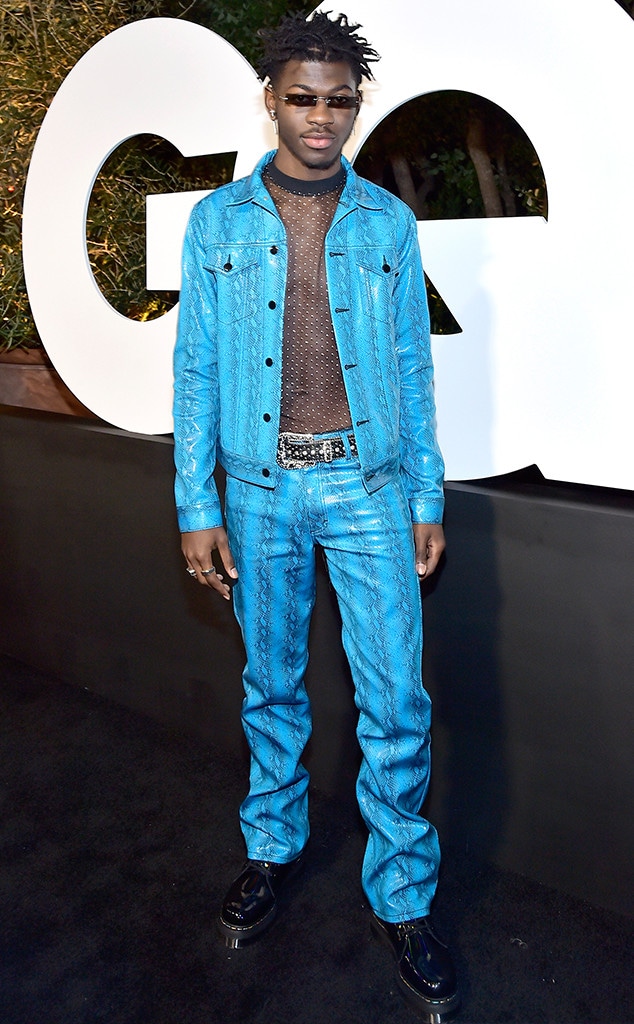 Stefanie Keenan/Getty Images for GQ Men of the Year 2019
The grass is always greener. 
Out of all the celebrities to hit the scene this year, it's clear that Lil Nas X was the 2019 star. From his chart-topping "Old Town Road" single to slaying the red carpet at nearly every event to taking home a plethora of awards, the 20-year-old singer was living his best life.
However, on Sunday, the "Rodeo" rapper reflected over his past year and shared a refreshingly honest message about fame and the ugly side to it.
"i usually deal with my sad times in private because i don't like for my fans or family to feel sorry for me," he began his Twitter post. "this year had a lot of very high ups and extremely low downs. when u get to that hotel room and it's just you, you do a lot of thinking. small things become so BIG."
"i like to pretend hate and s--t don't get to me, but subconsciously it eats away at me," he continued in a separate caption.
"feeling like u have the world and knowing it can all go away at any time is scary," he explained. "with all this being said i want anybody who cared enough to read this to just live in the moment. love u guys."
Watch:
Lil Nas X Reveals What He Likes on His Panini at 2019 AMAs
Back in September, the rising star announced that he would be taking a break after a whirlwind few months.
"it's been a wild last 7 months and im ready to take a little time off. sorry to everyone attending twitchcon or the sandbox music festival, i will not be there," he shared on Twitter. "i love u guys and will make it up to you some way."
But despite his break from work, that hasn't stopped him from showing up and showing out on the red carpet. The 20-year-old recently attended Variety's 2019 Hitmakers brunch, where he donned a fabulous orange-colored ensemble.
Nearly a month before that, he attended the 2019 Country Music Awards, which marked a special night considering he won the Musical Event of the Year award for "Old Town (Remix)".
He also made an appearance at the 2019 American Music Awards.