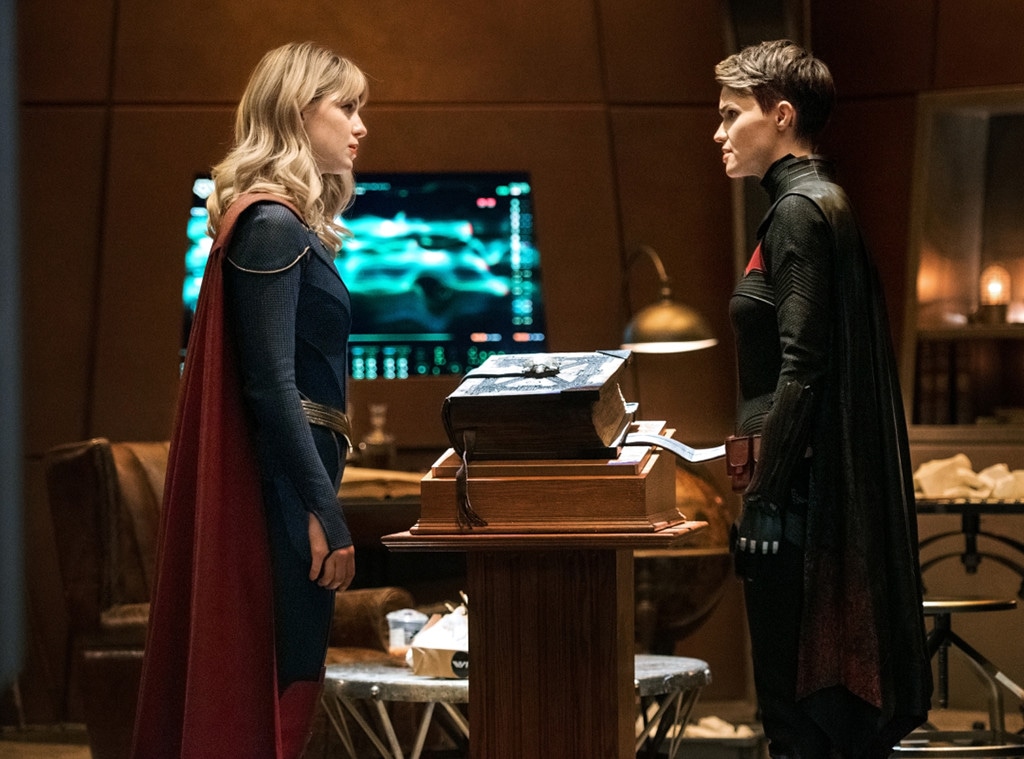 The CW
Everything in the Arrowverse is about to change forever. 
Crisis on Infinite Earths, the five-show crossover uniting Supergirl, Batwoman, The Flash, Arrow, Legends of Tomorrow, Black Lightning, and about a thousand other DC superhero properties, premieres this Sunday, and at least based on what we've seen, it's unlike anything that's happened on TV before. 
Basically, an alien being called the Anti-Monitor is threatening to destroy (as in, completely and totally erase from existence) entire worlds. Earth-2 and many others are already gone, but there's a chance to stop the destruction by uniting heroes from all over the multi-verse. Sacrifices will be made, people will die, and things are gonna be a little different when the smoke clears in January. 
Unlike crossovers of years past, which were sort of self-contained and didn't affect the regular stories of the shows involved, this crossover will have ripple effects all over the Arrowverse. We got the scoop from the showrunners and executive producers at a press screening, as well as a few cast members on everything from how it came together to what you might get to see...starting with exactly how much of an impact this event is about to have across all five shows. 
First, a little backstory. 
Crisis on Infinite Earths is based on a comic by the same name that essentially reset the entire DC universe. Barry Allen and Kara Danvers were killed, and all of the multi-verse was merged into a single universe. The CW version has been promising the deaths of Oliver Queen and Barry Allen, and will feature cameos from other DC superhero movies and shows, including Smallville, Superman Returns, Batman: The Animated Series, Birds of Prey, and many more (including some we still don't even know about). 
There will be nods to the comic itself, but you don't really need to know anything about it (or about most of the Arrowverse shows) to join the party! 
Watch:
Stephen Amell Cries "Every Day" Over "Arrow" Ending
Crisis begins on Sunday with Supergirl at 8 p.m., followed by Batwoman on Monday at 8 p.m., and The Flash on Tuesday at 8 p.m. on The CW.