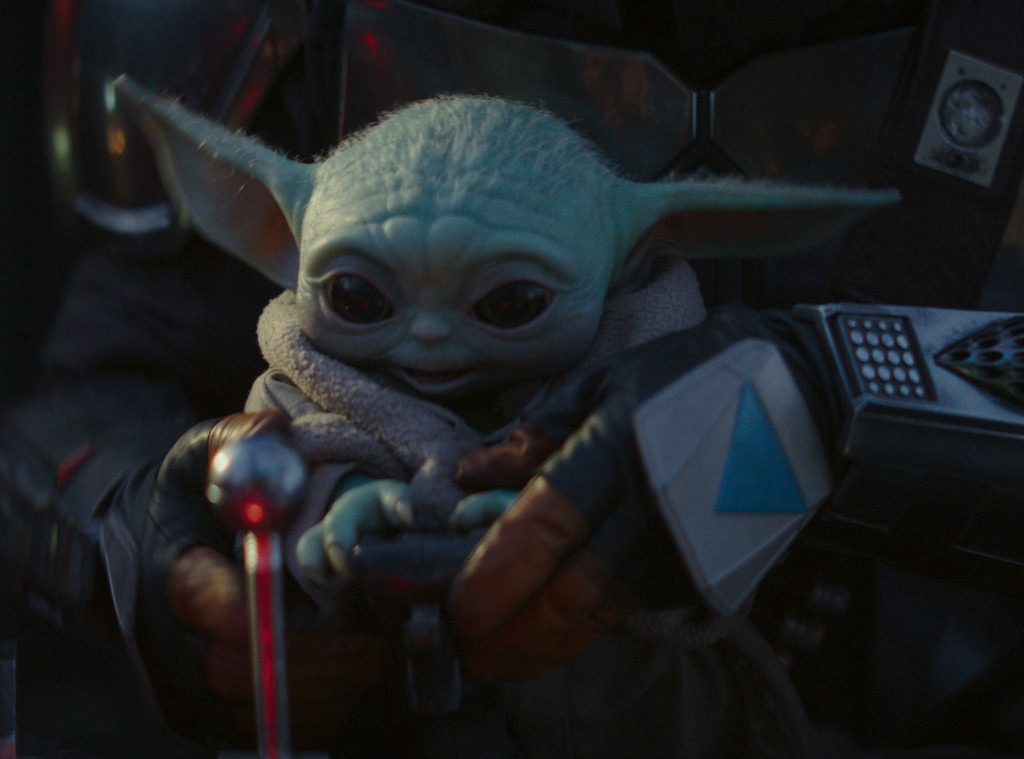 Disney
Baby Yoda, you know, the baby that looks like Yoda but isn't really Yoda, has been shrouded in mystery since its debut at the end of The Mandalorian series premiere. Who and what the character is—it's officially referred to as The Child by Disney and Star Wars folks—has yet to be revealed. But that's about to change.
While discussing the technology involved in The Mandalorian, series creator and executive producer Jon Favreau addressed what's to come with Baby Yoda.
"We'll learn more about him over the course of the season. I think what's great about what George [Lucas] created is that Yoda proper, the character that we grew up watching, was always shrouded in mystery, and that was what made him so archetypal and so mythic," Favreau told The Hollywood Reporter.
"We know who he is based on his behavior and what he stands for, but we don't know a lot of details about where he comes from or his species. I think that's why people are so curious about this little one of the same species," he continued.
That also seems to settle any doubt about whether that's somehow a reborn Yoda. So far in the Star Wars flicks, Yoda and a female character, Yaddle, have appeared on screen.
The inclusion of Baby Yoda/The Child in The Mandalorian was left out of all marketing and promotion, and Disney was on board with Favreau's insistence to keep it that way.
Watch:
Baby Yoda Breaks the Internet
"I think that part of what people really value is to be surprised and delighted, and I think that's becoming all too rare. It's very difficult to keep secrets about projects you're working on. By holding back on that one product, we knew that we may have had the disadvantage of not having toys available day and date, but what we got in exchange was an excitement surrounding the character, because everybody felt like they discovered him together. That emulated more what my experience growing up was like," Favreau said.
Baby Yoda has made numerous headlines and sparked a number of memes, most recently when it was depicted drinking soup. Bryce Dallas Howard directed the episode with the soup scene—it capped a big fight scenes—and said she spent a lot of time figuring out what the Baby Yoda puppet could and couldn't do.
"And then it gets to Baby sipping his soup and everything else goes away, all these amazing feats of athleticism and martial arts, and all this stuff just becomes Baby with soup and all we wanted to do was a zillion takes of how Baby was going to drink his soup. Would he drink it with one hand? With two hands? Sipping it a lot? Sipping it a little bit?" Howard told Variety. "A Baby sip, a hearty sip, we had so many options to contend with. Baby just wins every scene he's in."