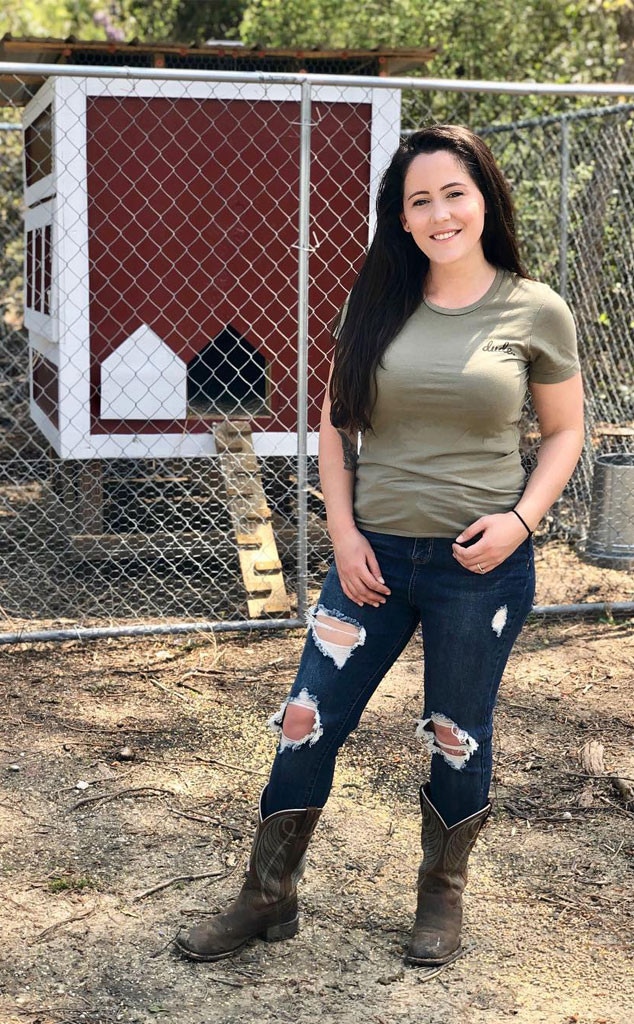 Instagram
Putting an end to the rumor mill! 
It has been a long and bumpy road for Jenelle Evans' love life this year. The Teen Mom star has been having a tumultuous public battle with her estranged ex-husband David Eason. While she's fighting to ensure her family is happy, healthy and thriving, rumors have been flying all over the place that she's currently single and ready to mingle. However, the reality star wants the world to know that she's so over the gossip. 
"I'm sick and tired of a million people asking me if I'm dating an ex or friends that I hangout with," she tweeted to a Twitter user. "No one needs to worry about what I'm doing even if it's about my kids." 
Jenelle officially left David at the end of October after months of public feuding. "She is looking out for her own welfare and the welfare of her children," a source revealed to E! News at the time. "She has had a lot of relationships and she really wanted to make this one work and did everything she could, but David really just dragged her through the mud. Some people just cannot be helped." 
The pair share 2-year-old daughter Ensley Eason together, and Janelle is also mother to 10-year-old Jace Evans and 5-year-old Kaiser Griffith. All of whom were temporarily removed from her custody for five weeks in July. "I am ecstatic to regain custody of my kids back!" Janelle told E! News after her kids were released into her custody. "Through out this long process and final decision, I am excited to be moving forward and continuing to show america i'm a good parent."
As for David's role in all of this, he recently revealed a very interesting sentiment about his relationship with the mother of his child. "I'm not heart broken," Dave wrote in a post on Facebook. "I've realized I wasn't in love and there are much better people out there for me."
Watch:
Jenelle Evans Loses Temporary Custody of Her 3 Children
Dave's shocking announcement came just weeks after Jenelle obtained a temporary restraining order against him. "Because of his recent threats, his history of violence, his erratic behavior and his large stockpile of weapons, I am scared for my life and my children's well-being," Jenelle stated in documents obtained by E! News.  
With their relationship firmly in the past, here's to hoping this next year brings happier times for both Jenelle and David.