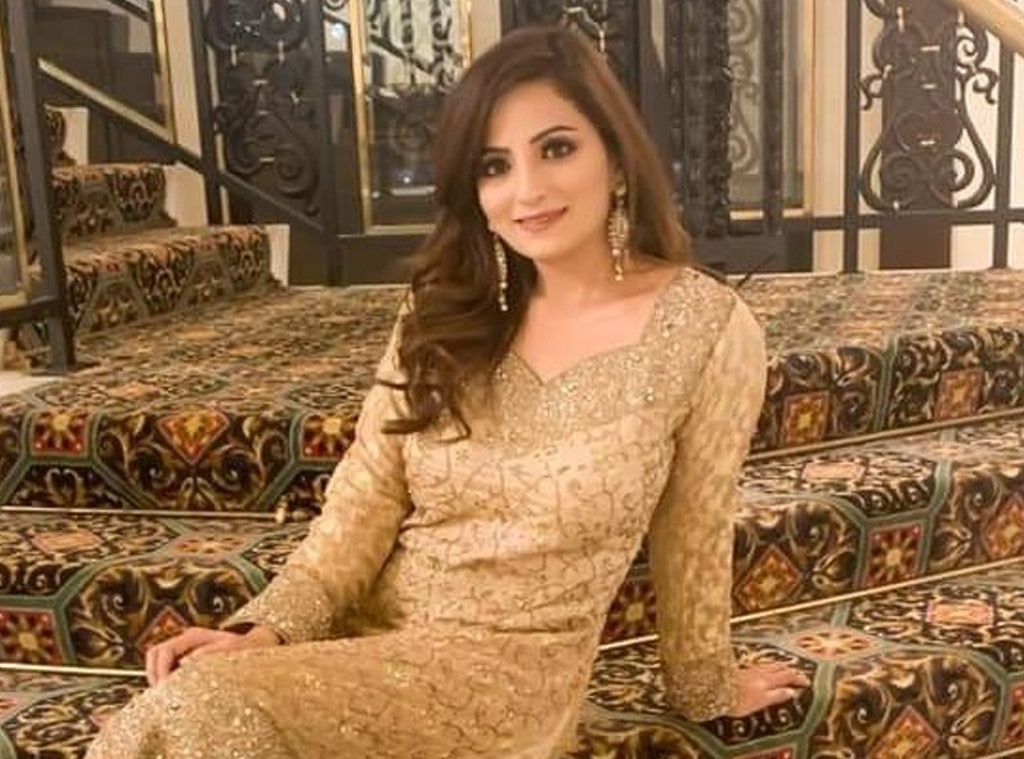 GoFundMe
Former Miss Pakistan World winner Zanib Naveed died at the age of 32 last weekend after she was involved in a car crash in Prince George's County, Maryland. 
According to a press release by the Maryland State Police, Naveed was driving a 2018 Mercedes CL2 eastward on the Inter-County Connector when she attempted to take the southbound curve to Route 1 and struck the curb. The vehicle overturned onto the northbound lanes of Route 1 and Naveed was ejected from her seat. 
Per the press release, troopers from the College Park Barrack responded to a report of an overturned vehicle in the area of Baltimore Avenue (Route 1) at the Inter-County Connector (MD Route 200) just before 11:40 p.m. on Sunday. Naveed was pronounced dead at the scene. 
No other vehicles were involved in the crash and Naveed was the only occupant in the vehicle. According to the police's preliminary investigation, alcohol did not appear to be a factor in the accident. 
On Dec. 2, police stated that the accident remained under investigation.
Naveed won the title of Miss Pakistan World in 2012 and competed at the 2012 Miss Earth pageant. She was also the president of the Miss and Mrs. Pakistan U.S.A. organizations.
A GoFundMe page was established to "support her family by helping to remove the financial burden associated with her loss."
"She had a smile that could light up a room, a powerful personality, captivating eyes, a voice that demanded attention and beauty like no other," the page read. "Zanib was truly a force to be reckoned with, always standing by her beliefs. All who knew Zanib can attest to her strong will, always accomplishing her goals in life. She paved her own path to success, and had a promising future ahead of herself."