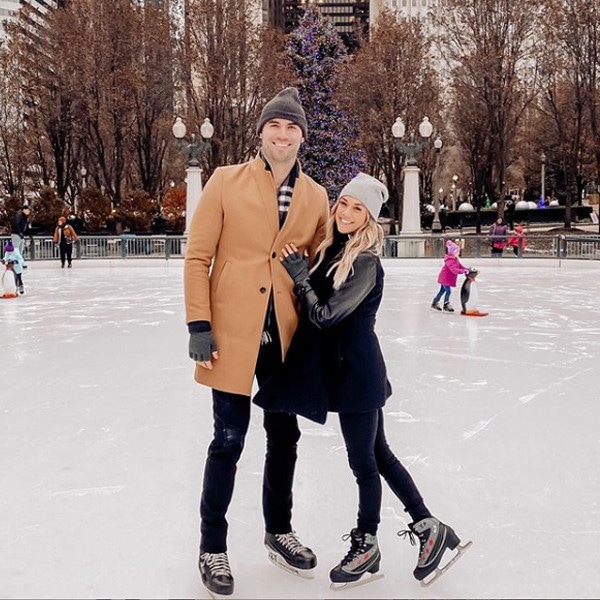 Instagram
Jana Kramer is ready to have a holly, jolly Christmas season in Nashville.
Just a few months after saying goodbye to Los Angeles and hello to the popular Tennessee city, the country singer and actress is preparing to celebrate the holidays in style.
"It's our first Christmas in our new house so we are really looking forward to that!" Jana shared with E! News exclusively.
Just like in years past, Jana can't wait to follow traditions like opening gifts a little before Santa arrives.  "We let the kids open one present on Christmas Eve," she revealed to us. "They get so excited to pick out their one present on the 24th, it's like a little tease for the full Christmas day."
And when it comes to holiday recipes, the host of iHeartRadio's Whine Down podcast doesn't disappoint.
"Seven layer salad, it is SO good," Jana revealed to us. "Mike and the kids absolutely love when I make this one, and it makes for a great Christmas party contribution."
As for her drink of choice? "I mean, red wine is my favorite drink of all time—but since it's the holidays, I like to get fancy with a little Caymus Special Select," she shared.
Watch:
Jana Kramer Gets Real About Mom Challenges
It's been a big year for Jana who recently attended the 2019 People's Choice Awards with husband Mike Caussin after their podcast was nominated for a trophy. In addition to participating in the Whine Down tour, the proud mom was able to star in a Lifetime holiday movie titled Christmas in Louisiana.
"I love a good Christmas movie, so the fact that I got to be in one this year was magical," Jana confessed. "The cast and crew were all extremely close. Me, Dee Wallace and Moira Kelly felt like we were really family. I watched the movie with my family when it premiered a few weeks ago, and I couldn't stop smiling because I and had such a great time filming it this year."
And while the holiday season may bring a jam-packed schedule for Jana and her fans, the proud mom is here to help in the gifting department. Attention mamas: May we suggest a Moms + Babes box for under the tree?
"It's a box filled with products that will spoil a mom and baby/kid stuff. It's the perfect gift for a new mom that you don't know what to get," Jana shared. "It has a everything a new momma needs."
Consider it a Christmas miracle!