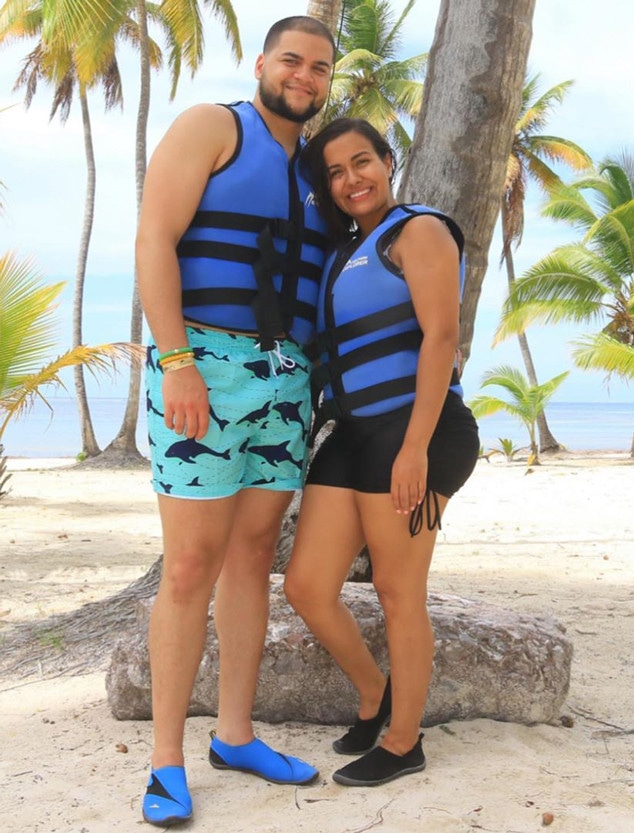 Instagram
Briana DeJesus is still trying to find the good in saying goodbye.
Throughout the season, Teen Mom 2 fans have witnessed the proud mom fall deeper in love with John Rodriguez.
But despite romantic anniversary trips and close relationships with extended family, the couple called it quits before the season came to an end.
As the Teen Mom 2 reunion kicked off Tuesday night, fans got a sense into what really went wrong with what was once a promising couple.
"I just stopped liking him. I stopped loving him. It was something. I woke up one morning and I said I'm not happy. I don't think he's the one for me," she explained to Dr. Drew Pinsky and Nessa. "He'll say it's all my fault. He says that he never had 100% of me."
Briana continued, "It sucks because I kicked him to the curb but he didn't fight to be with me either. I wanted him to fight for me but he didn't."
Watch:
"Teen Mom OG" Stars Give Updates on Their Men
Back in April, the MTV reality star was excited to celebrate her one year anniversary with a romantic getaway. She also praised John's interactions with her daughters.
"He's super attentive to the girls. He loves the girls, the girls enjoy him and everything's been good," she previously told E! News. "I like him because he doesn't rush this relationship. We both have been taking it slow. We're not looking into having any kids right now. We're not looking into moving in together. We're not looking into getting married. We're just enjoying each other and taking things how it is."
And while we have to wait until next week's reunion show to get John's side of the split, it's safe to say a reconciliation is not coming soon.
"We're done so there's nothing for me to say to him," Briana explained in part one. "I think after today, I will never see him again."
Tonight's reunion also provided some updates on Kailyn Lowry and Leah Messer. Get the full Teen Mom romance report in our gallery below.
Teen Mom 2 airs Tuesday nights at 8 p.m. on MTV.