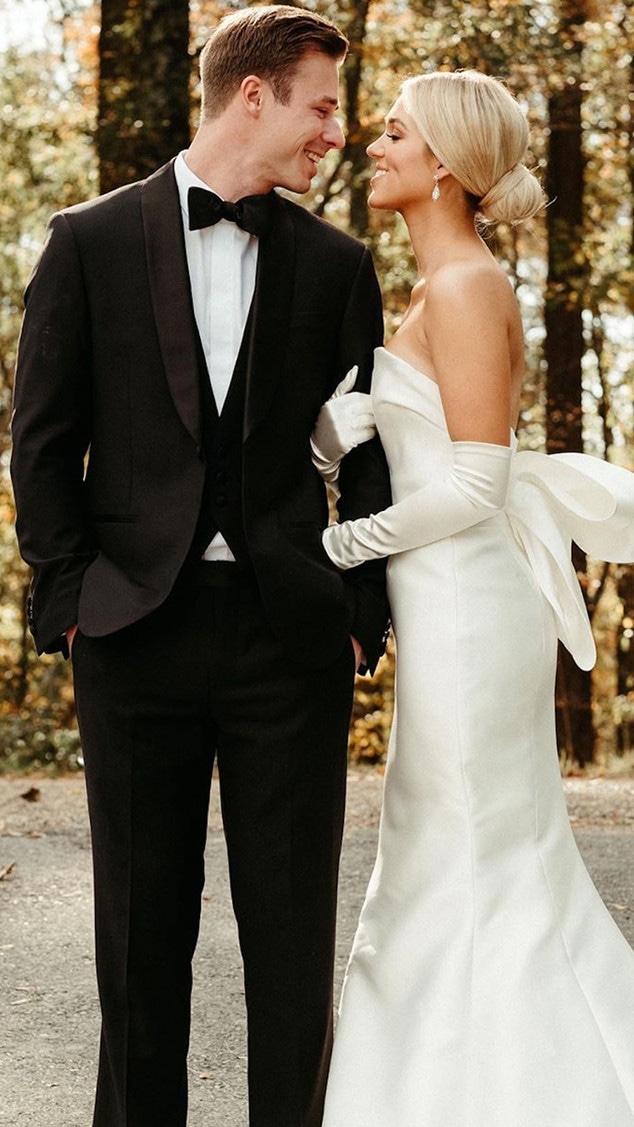 AndrewAbajian.la
Already need a break from winter? Sadie Robertson's honeymoon pictures will send you straight to paradise.
On Monday, the Duck Dynasty star shared some snapshots from her honeymoon on Instagram. And, from the looks of it, married life is definitely treating her well! "I might not be able to take the beach with me BUT IM TAKING THE VIEW AYEEEE," she captioned her post, where she and new hubby Christian Huff can be seen soaking up the sun and eating lunch beachside. "I know it's only week 1 but marriage is awesome."
Christian also posted some pics from their tropical honeymoon—and he couldn't help but gush over the new Mrs. Huff in the caption. He wrote, "best week of my life with my smokin wife."
The couple were married on November 25 in a romantic ceremony at the Roberston's family home in West Monroe, La. After tying the knot, she took a moment to thank their fans for their well wishes following their big day with a sweet message.
"just want to say, christian and I have been talking so much this week about how cool it is that everyone has celebrated our marriage (in our personal lives and on social media) we've smiled at text, talks, gifts, showers, and comments," she wrote. "We've truly been so thankful. It's brought so much joy and excitement for our life and future together! Our people haven't been fluffy about the hard parts of marriage, but they've been more than supportive and celebratory cheering us on to walk in it!"
Ahead of their picture-perfect day, the blushing bride shared some wedding details with E! News. At the time, she revealed that she couldn't wait for her reception.
"I have been looking forward to the dance party at my wedding for my whole life," Sadie told E! News exclusively. "I got a reception dress so I can do my dancing, it's really fun and pretty and has more details than my wedding dress." 
While discussing what her actual wedding dress would look like, Sadie said that she got her stunning off-the-shoulder gown from Kleinfeld Bridal, calling it "the magical wedding dress experience."
"I didn't even plan to do that," she shared. "We were just in New York and my future mother-in-law was like 'you should stop at Kleinfeld's' and then I actually found my dress. It's timeless."
Watch:
5 Things to Know About Sadie Robertson's Fiance
And of course, the wedding was a Robertson family affair. Dad Willie Robertson walked Sadie down the aisle and led the bride, groom and their guests in a prayer.
"Everyone is, of course, going to be there," Sadie told E! News before her big day. "Both of my grandparents are also going to have a prayer and a little time to talk at the wedding. So, it will be super special."