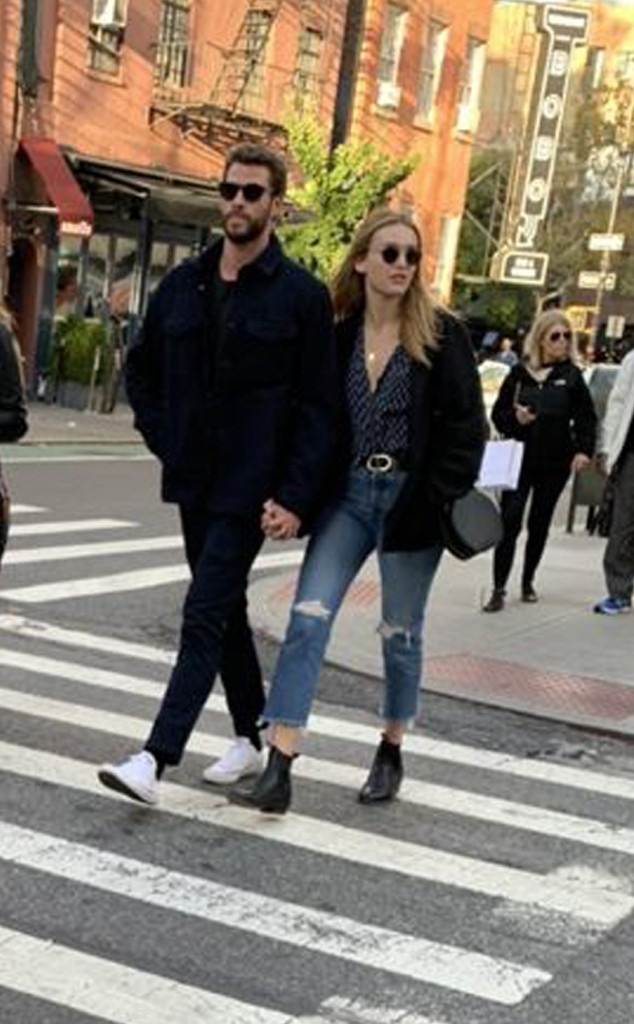 To be single or not to be single? That is the question. 
It has been a whirlwind year for Liam Hemsworth. After announcing the end of his marriage to Miley Cyrus in August, the Australian actor has been keeping a low profile. However, in early October, photos of the star kissing blonde beauty Maddison Brown set the internet abuzz. 
The two have kept the details of their relationship hush-hush, and according to Maddison, it will probably stay that way. In a new interview with Confidential, the model was perfectly candid about where she stands on the topic of her love life. "I'm not answering that question," she stated when asked about her new beau. "My rule is not talking about my personal life."
Maddison understands that her rising profile will lead some to become curious about her love life, but for her it's an unwelcome part of the job, and her relationship status is not up for discussion. 
"But again, I can understand it from an objective point of view why people are interested and again, it's not really in my day-to-day reality," she continued. "I understand it, it's human nature…everyone wants gossip. It doesn't really bother me too much I don't really pay attention to it."
While we may catch the occasional picture of the two gallivanting around the city, Maddison doesn't plan on making their relationship status public anytime soon. "I've been pretty consistent with maintaining my privacy," she explained. "I've made it clear that I would like to be private."