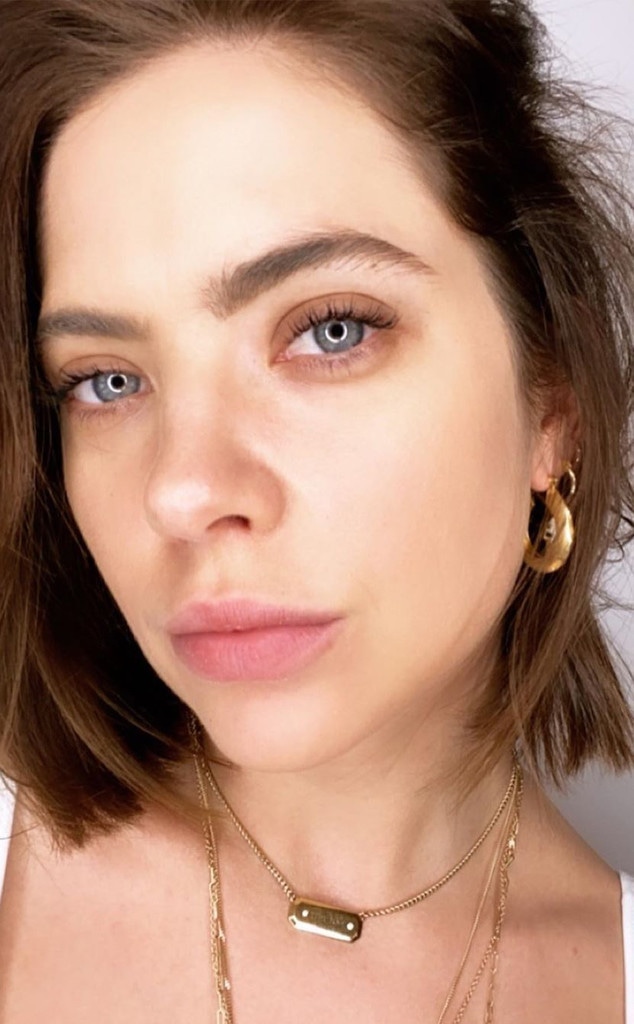 Instagram
Ashley Benson is welcoming winter with a pretty little hair cut!  
On Monday, the Pretty Little Liars alum debuted her new 'do via Instagram with a series of playful shots. Donning a white tank top and tons of gold jewelry, Benson can be seen rocking an edgy bob in her post. Seizing the moment, she captioned the snapshots, "The Bobson by @marcmena."
Excited to share the look with her followers, the Spring Breakers star shared a video of herself showing off the Bobson on her Instagram stories. "Chop, chop, chop, chop," she sang in one video. After praising her hairstylist Marc Mena's work, she said, "This is the first time that I've never had extensions in—in my whole life, and Marc just cut my hair and I'm so excited!"
We're not the only ones that are loving Benson's shorter strands. Her PLL co-star Shay Mitchell gave it her seal of approval with some heart emojis in the comments section.
Prior to her chop, Benson's hair fell to her shoulders and she rocked a trendy lob style. Back in October, she ditched her signature blond hair for a more darker shade.
Her brunette locks seemed like the perfect way to ring in spooky season, but now it appears that brunette Benson is here to stay!
This wasn't the first time that Benson has undergone a major hair transformation. She went brunette to attend the Spring Breakers premiere at SXSW in March 2013.
Watch:
Ashley Benson Doesn't Spend Money on Clothes, Apparently
When asked why she decided to switch things up, she had the most relatable response. "I was bored!" she told E! on the red carpet. "I'm so sick of being blond."
The Bobsen isn't the only thing Benson has changed recently. In July, it was revealed that she got a tattoo to honor her girlfriend Cara Delevingne. She now has the model's initials inked alongside her left breast, which can be seen in her new Privé Revaux X Benzo collection campaign images.
Showing her support for the new ink, Delevingne re-posted the image on her Instagram and called Benson her "WCW."