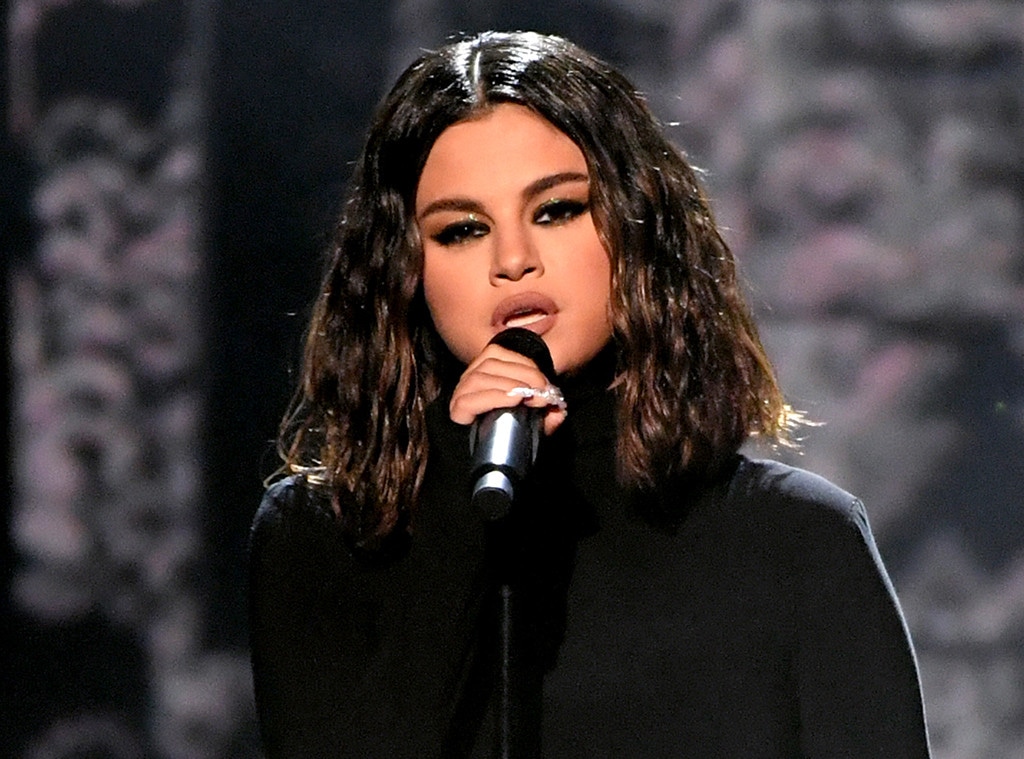 Kevin Winter/Getty Images for dcp
Selena Gomez was putting "a lot of pressure" on herself leading up to her 2019 American Music Awards performance.
On Sunday night, the 27-year-old singer took the stage to open the award show with her hit songs "Lose You to Love Me" and "Look at Her Now." During her performance of the two songs, which are both about moving on from heartbreak, Gomez at times appeared overcome with emotion, sparking a bit of concern from fans on social media. Fans online even began to speculate that Gomez had suffered a panic attack before taking the AMAs stage at the Microsoft Theater.
Now, a source exclusively tells E! News, "Selena definitely had anxiety and a panic attack before she went out and was putting a lot of pressure on herself."
Gomez, who released her two new songs in October, has been very open about the meaning behind the tracks. With "Lose You to Love Me," Gomez reflects on a relationship that caused her pain, and how she had to learn to love herself after losing that person.
As fans will know, Gomez, who has battled many highs and lows in recent years—including with her health, references her previous relationship with Justin Bieber in the lyrics of the song, which she wrote over a year ago.
And with "Look at Her Now," Gomez is giving her fans an update on where she is today, letting everyone know the situation made her "more of a woman."
While talking about the song and her fans during an interview with Ryan Seacrest in October, Gomez shared, "They've stood by me for years and years and they've walked with me through everything I've gone through. I just wanted to let them know I was good."
Watch:
American Music Awards 2019: By The Numbers
After her performance on Sunday, Gomez took to Instagram to share photos of herself from the ceremony, along with a message to her beloved fans, "Feels good to be back. Thank you to my entire team and to my fans that stand by me. All of this is for you and because of you. excited for this chapter #sg2 @amas."
Later in the show, Gomez appeared to be in good spirits as she watched her BFF Taylor Swift perform. While sitting with her pal's parents in the audience, Gomez could be seen singing along to T.Swift's lyrics.
Following her appearance at the show, Gomez has been receiving a number of supportive messages from her fans, thanking her for being a role model.
You can get more details on the AMAs, including everything you didn't see on TV right HERE.