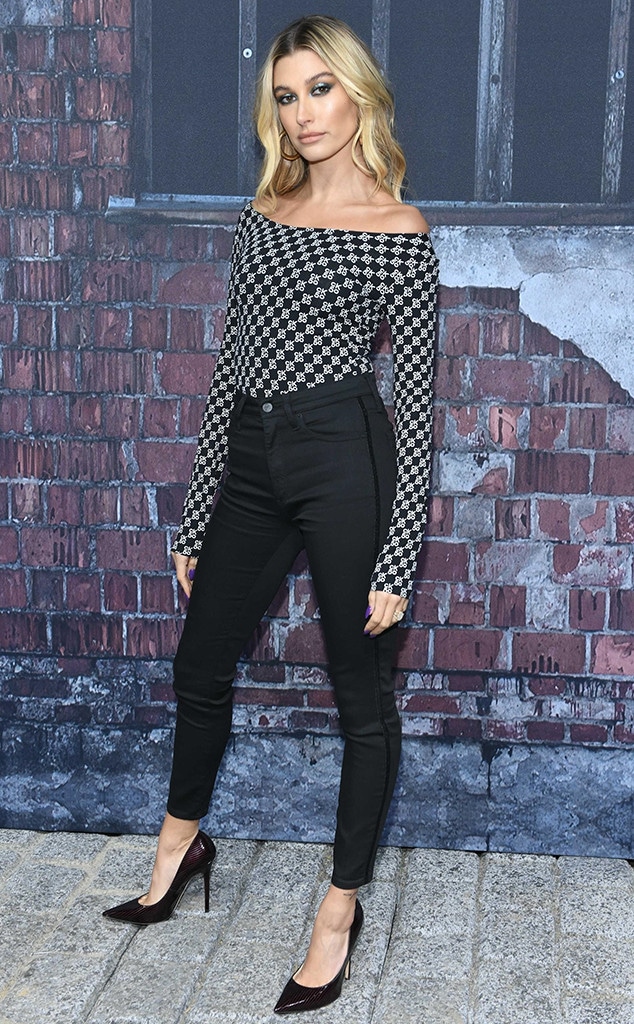 BACKGRID
It's her party and she can sleep if she wants to! 
It has been a whirlwind end of a decade for Hailey Bieber to say the least. The model has been busy jet setting across the world for her high fashion career. Plus, she had a entire second wedding to the love of her life Justin Bieber, and was one of the faces of Calvin Klein's 50th anniversary campaign. Safe to say, she's got a lot to celebrate, but that doesn't mean she has to. 
The model turned 23 on Nov. 22, and in a new interview with Highsnobiety, Hailey discussed why she has no plans for a big party. "It's my Jordan year," she shared. "I'm turning 23 (today, November 22), and I had this idea where I was going to throw a Jordan party and everyone would have to wear Jordan. But I'm just too tired, I don't want to entertain people."
"Jordan year" is in reference to famous basketball player Michael Jordan whose number was 23 throughout his career. Who knew Hailey was such a sports aficionado! 
She may be freshly 23, but Hailey's got a lot of big plans in the near future. "The goal is to build many brands associated to my name," she revealed of her next moves. "I have a lot of goals. I'm still young, so there's no rush. I love clothes, it's a big reason why I love being in fashion and why I'm doing this. If I hadn't gotten into modeling, I would have gone to fashion school. Clothes are a huge thing for me, but I'm also big on my skin and beauty."
As for the comparisons to Kylie Jenner, she's definitely not trying to copy her, but does consider the beauty mogul to be a source of inspiration. "Well I'm not going to copy Kylie Skin but something in that world," she shared. "But you look at brands like Kylie Skin, she is genius. She genuinely loves what she does and what she creates, and I think that's why she's so successful. You look at Rihanna, she created these products and these brands out of things that she genuinely loves. She's someone whose style I've looked at for years, she's a muse."
Watch:
Inside Hailey Bieber's "Wild" Bachelorette Party
Hailey has no concrete career plans to share for the next year right now, but one thing she is certain of is her desire to be more charitable in the coming year. 
"I would love to get involved in more things that make a difference," she shared of her dreams for the next year and beyond. "In 2019, I was having this internal struggle. I felt like I'm not doing enough or I'm not using enough of my platform or voice to talk to young women, or talk about things that matter."