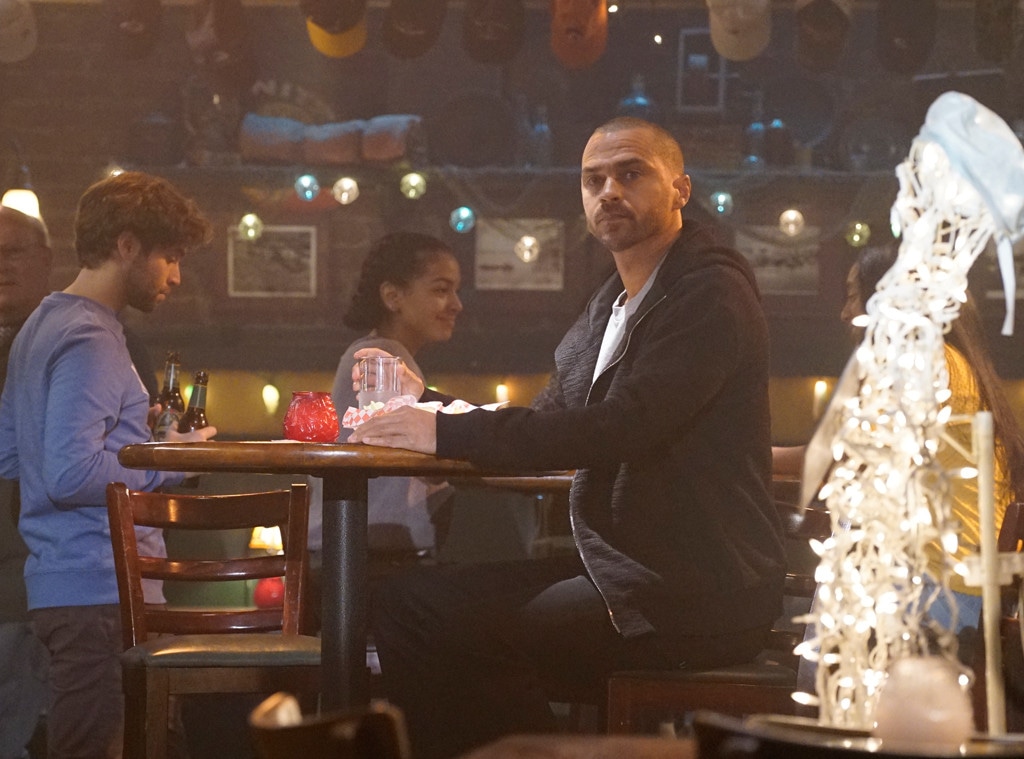 ABC
Would it be a Grey's Anatomy fall finale without a cliffhanger? Of course not. And when the long-running ABC medical drama returns in 2020 it's bringing along spinoff Station 19 for a big, life-threatening crossover.
In the Thursday, Nov. 21 episode, the interns were all hanging at Joe's Bar, as were some Station 19 characters, when a car came barreling through the bar's wall. See the aftermath in the photos below.
"No one is dying," Jackson Avery (Jesse Williams), who was in the bar, promises an injured party in the clip below.
"Get my husband out of there!" Bailey (Chandra Wilson) screams about Ben Warren (Jason George), who was also in the bar.
Station 19 will take over the Thursdays at 8 p.m. slot from Grey's, pushing the medical drama back to Thursdays at 9 p.m. where it spent years dominating the competition. Both shows will be overseen by executive producer Krista Vernoff, and viewers can expect some seamless storytelling—but not crossovers every week. Expect some connection every few episodes, Vernoff told Deadline.
Watch:
"Grey's Anatomy" Stars Gush Over LGBT Roles
"We don't want to do it every week, we don't want to create a mold, we don't want to fall into any kind of pattern, we don't want people to ever know what to expect. We have found many different, really quite exciting and fun ways to interact between the two shows," she said.
And with Grey's Anatomy moving back an hour, things can get a little McSteamy—sorry, just steamy.
"There are different rules for a 9 p.m. show than there are for an 8 PM show, and we hope to take advantage of those rules," Vernoff teased. "Grey's was definitely allowed to be a sexier show when it was on at 9 o'clock. So we are excited by the change back to our original (Thursday) time slot."
Grey's Anatomy and Station 19 return Thursday, Jan. 23 on ABC.