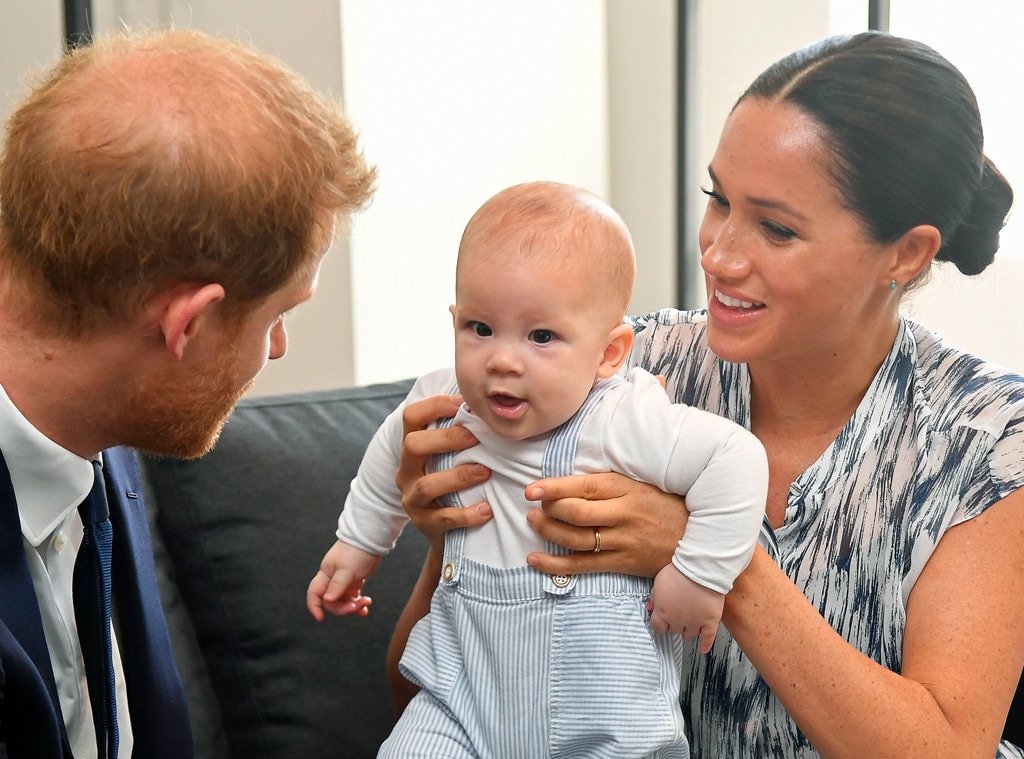 Shutterstock
Hi, Grandpa!
As has become customary on the Duke and Duchess of Sussex's Instagram account, Prince Harry and Meghan Markle honored another royal family member's birthday with a touching photo. This time, the birthday wishes were for Harry's dad, Prince Charles, who turned 71 years old on Thursday. 
For the big day, Harry and Meghan shared an ultra sweet snap taken by Chris Allerton of the Prince of Wales with his younger son and his newborn grandson, Archie Harrison. Fortunately for royal fans, it was a never-before-seen picture to the public from the baby's christening back in July. In the black and white photo, Charles and Harry look adoringly at the newest member of the royal family. 
"Happy birthday to His Royal Highness The Prince of Wales - Sir, Pa, Grandpa!" the caption fittingly read.
While the youngster has gotten to spend time with his British relatives, the couple's spokesperson has newly confirmed the new family of three will be with Meghan's mother soon in honor of the holidays. 
"The Duke and Duchess of Sussex are looking forward to extended family time towards the end of this month," the spokesperson said on Wednesday. "Having spent the last two Christmases at Sandringham, Their Royal Highnesses will spend the holiday this year, as a new family, with the Duchess' mother Doria Ragland."
This means they will be missing the annual royal tradition of Christmas with Queen Elizabeth II. 
"This decision is in line with precedent set previously by other members of the Royal Family, and has the support of Her Majesty The Queen," the statement noted. 
The statement follows earlier reports that Meghan and Harry were planning to bring their son to America for the first time for a family break. While the former American actress is a Calif. native, the location of their holiday stay has not been publicly confirmed. 
Meanwhile, Prince Charles is spending his birthday in India, where he's already run into...Katy Perry! 
Happy Birthday to His Royal Highness!