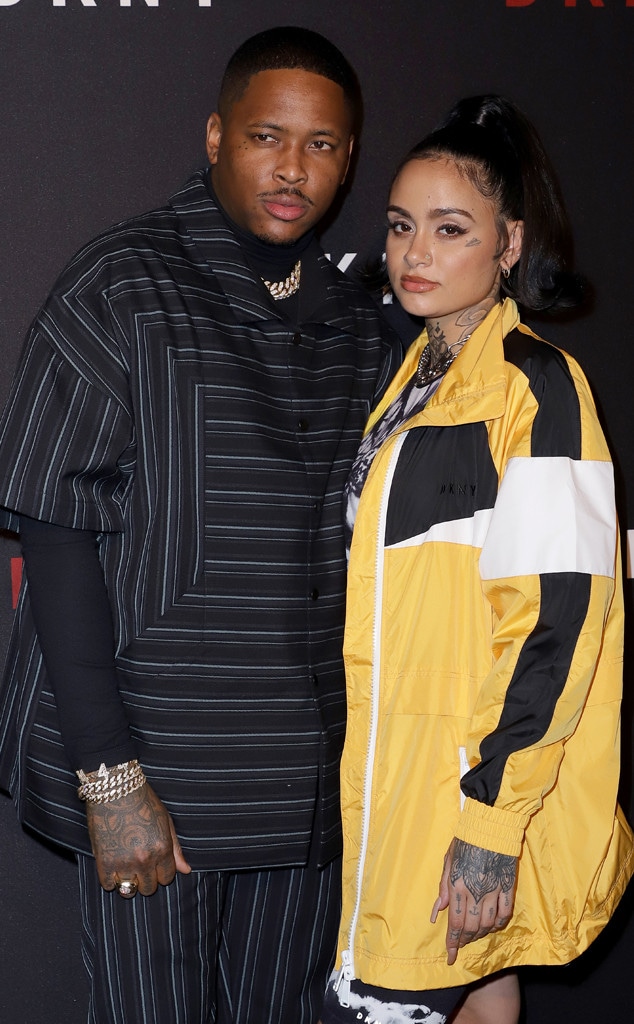 John Parra/Getty Images for DKNY
Kehlani is breaking her silence on the cheating scandal involving her boyfriend YG.
Two weeks ago, the rapper was caught on camera kissing another woman outside Poppy nightclub in Los Angeles. After the footage was published online, YG's team released a statement on his behalf, saying that star had gotten "carried away."
"He was drunk, got carried away and it was very regretful for putting himself in that situation and hurting #Kehlani," YG's team told The Shade Room in late October. "He has no romantic connection to the girl, just a drunken moment carried away." 
Now, Kehlani is responding to her beau's actions in a just-released song, "You Know Wassup."
"It's been a day, we ain't spoken/All of me feels frozen, how could you let it go like that?" Kehlani sings on track, which she dropped on SoundCloud late Tuesday. "How come it always goes like that? Wondering where I mess up at/Always go through it, always go through this."
The lyrics continue, "Why do I gotta beg to be chosen/Over your vices, over your liquor? Why I gotta ask for flowers/I deserve roses, I deserve bigger/I know you're tryna change, but is it all worth the wait? It hurts to stay just as much as it hurts to walk away."
Kehlani goes on to note in the lyrics that she and YG (née Keenon Jackson) are both "embarrassed" by the scandal but says that they're still "in love."
"You're still my love, you're still my heart, that's still my date," Kehlani sings. "Still wanna be Mrs. Jackson, still wanna be a co-captain."
After releasing the song, Kehlani took to Twitter to share her thoughts on the track.
"the fire thing about music is you can express the wildest and furthest parts of the emotions youre experiencing, even just the things the little back of your head voice is screaming.. or even the devil on your shoulder," she told her social media followers. "flush it out and it keep it flowin."
"but naw forreal, i'm good y'all," Kehlani assured her fans in a second tweet. "i see people starting a hashtag about hoping my mental is ok and me possibly needing a therapist. lmao. i'm straight forreal. i'm an artist. i dive inward. glad it's doing something for you all tho. love yo."
Kehlani and YG first went public with their relationship in early September when they stepped out together during New York Fashion Week.
You can listen to "You Know Wassup" above!