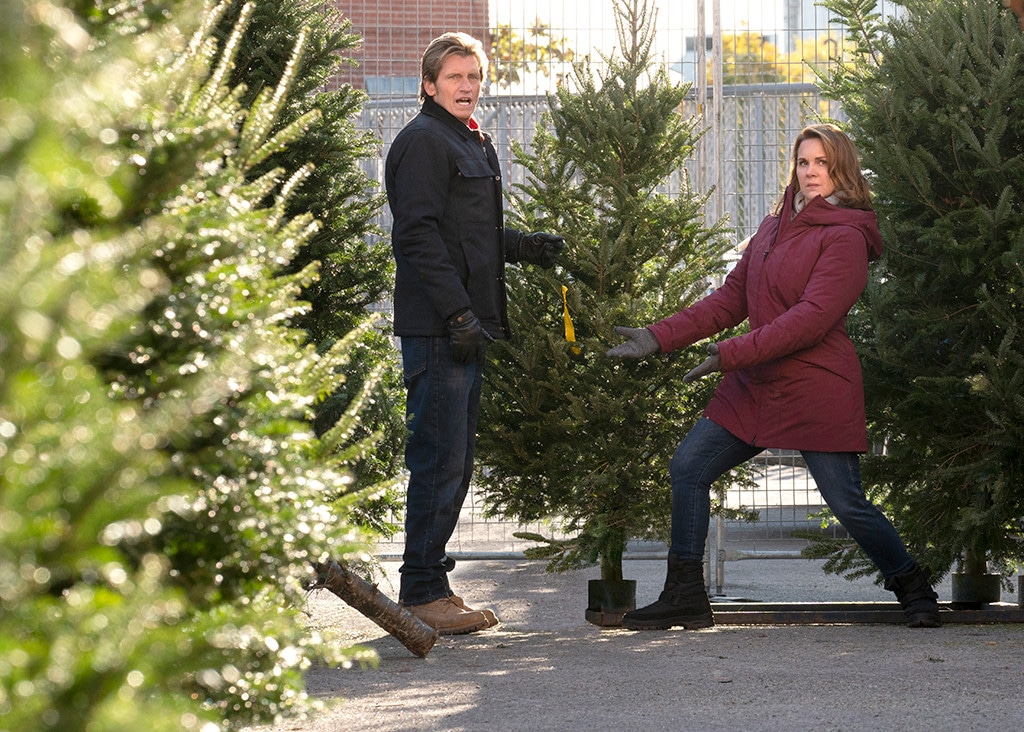 Fox
Things are about to get Moody this holiday season Fox. E! News has your first look at The Moodys, a new comedy event series starring Denis Leary and Elizabeth Perkins that will make your family look tame.
The half-hour comedy series, based on the Australian property A Moody Christmas, follows the Moodys, a dysfunctional family of five as they gather in Chicago for the holidays. Along with each family member comes all their eccentricities, complications and secrets.
Leary, who fans know from Rescue Me and Animal Kingdom, stars as Sean Sr., Perkins as Ann, Francois Arnaud as Dan, the "creative one," Chelsea Frei as Bridget, the "overachiever," and Jay Baruchel as Sean Jr., the eldest child and the "screw-up" who still lives at home with his parents.
The series also features Maria Gabriela de Faria, Josh Segarra, Kevin Bigley, Gerry Dee, Ulka Simone Mohanty and Megan Park.
"We have always wanted to work with Denis, whose signature gruffness, sarcasm and, dare I say it, heart, make him the perfect fit for this role," Michael Thorn, president of entertainment, at Fox Entertainment, said in a statement when the special was announced. "The Moody family nails that indescribable mix of love, loyalty and absolute chaos, and we can't wait to introduce our viewers to them all this holiday season."
When Perkins, whose credits include Sharp Objects and Weeds, was added to the cast, Thorn said, "I can think of no better foil for Denis Leary than Elizabeth. She's got the comedy chops and the gravitas to go toe-to-toe with him in any situation, and I can't wait to see their chemistry ignite on screen. Here's to a very Moody Christmas!"
Get your first look below.
The Moodys airs over three nights this December beginning Wednesday, Dec. 4 with back-to-back episodes at 9 p.m. The series then airs Monday, Dec.9 at 9 p.m. and Tuesday, Dec. 10 at 9 p.m. on Fox.