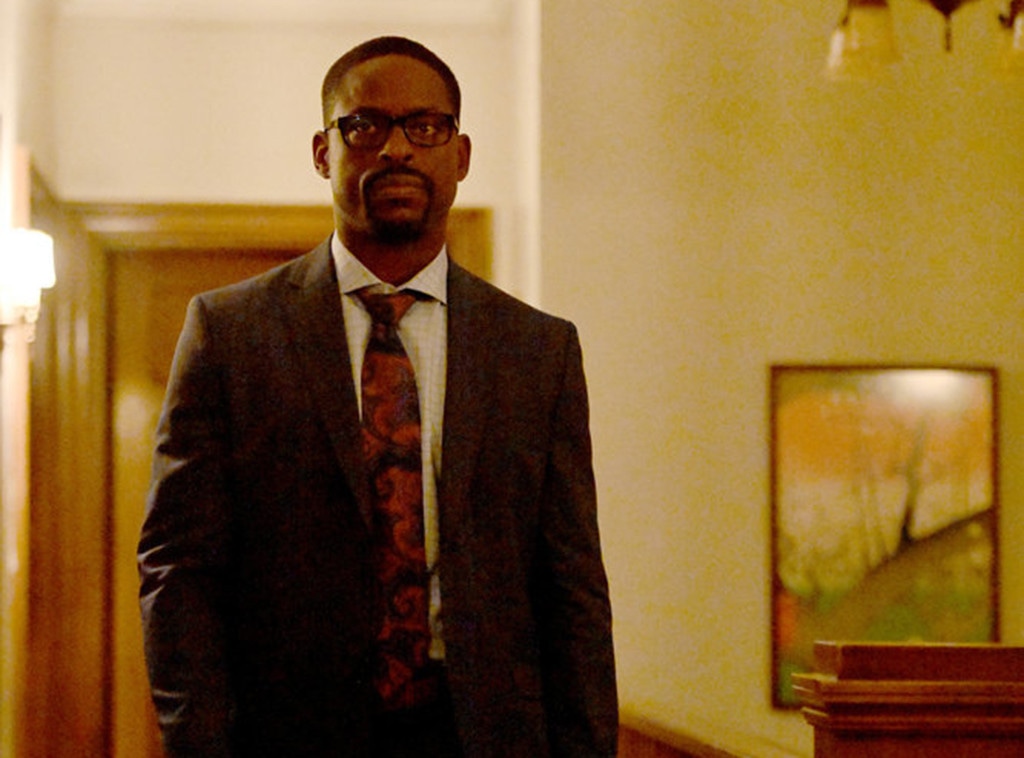 NBC
Ever since we found out what happens in the future at the end of season three of This Is Us, we've been watching Rebecca Pearson (Mandy Moore) like a hawk. 
She appeared to have been seriously suffering from Alzheimer's in that flash forward and was unable to recognize Randall, so we've been anxiously awaiting signs of what was to come. Tonight, Randall (Sterling K. Brown) started to see those signs. She was losing her phone, forgetting he was a councilman and not a congressman, and then when he pointed these issues out and asked if she'd seen a doctor, she got really mad at him, all beginning indicators of dementia. 
That flash forward doesn't come for another 12 years, but this is going to be a tough 12 years. 
In flashback, we saw that Randall's been taking care of Rebecca for a long time. After Jack died, he helped her get a job she was about to lose out on because she didn't know the software. 
There was some better news to be had tonight, as Nicky (Griffin Dunne) had his record expunged after the chair-throwing incident. He gave a great speech in court, explaining that he didn't regret throwing the chair because it was only because he threw the chair that he stopped drinking and reconnected with Kevin (Justin Hartley) and got his life together. 
Kevin had planned to leave, and said goodbye to Cassidy as she went to give her ex the divorce papers, but something tells us she's not gone for good. Or at least we're hoping she's not gone for good, because she and Kevin seem to be really good together. 
Elsewhere, it was Gregory who fed baby Jack his first solid food in the form of an avocado, but Kate pretended later on that he hadn't had it yet so Toby could enjoy the moment. 
And Beth learned that Deja really wanted to see her mother, but had been too afraid to ask Beth and Randall. Now, Deja plans to invite her mom to Thanksgiving, which Nicky might also be attending, so it's gonna be a big ol' Pearson family Thanksgiving that's not going to be weird at all, and all we are is excited about it, because this season has been nothing but great so far and a complicated Thanksgiving is just what we need. 
This Is Us airs Tuesdays at 9 p.m. on NBC. 
E! and NBC are both part of the NBC Universal family.