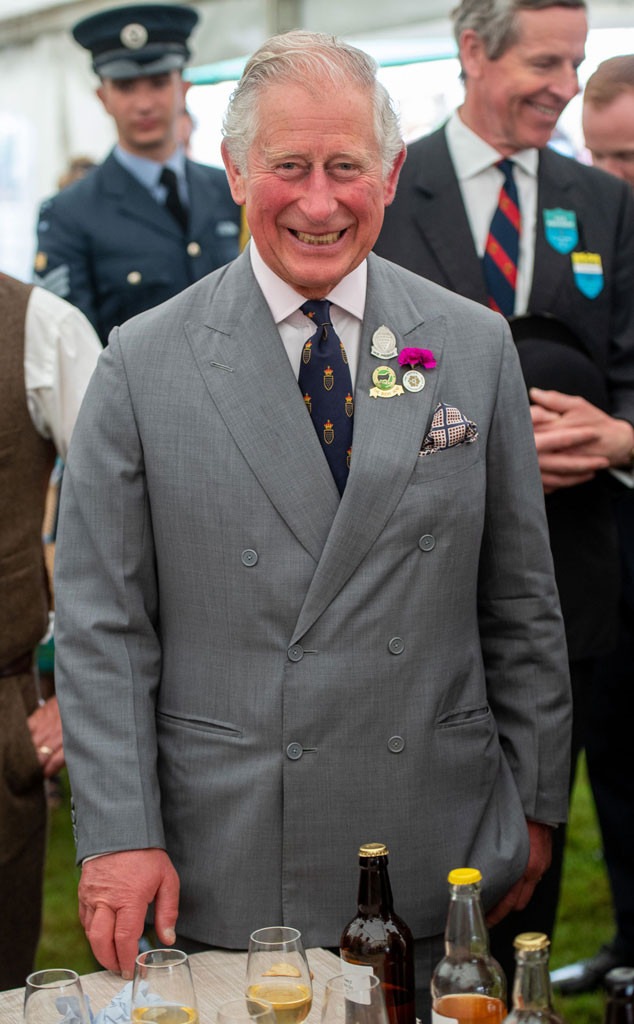 Mark Cuthbert/UK Press via Getty Images
Prince Charles is going digital.
The royals are certainly no strangers to social media. With individual accounts devoted to the family's most famous couples, including the current monarch, the future king, his two sons and their wives, Britain's first family has been making use of the Internet's most beloved platforms for years now.
However, they're not always the people behind the caption. Instead, we can deduce they have people dedicated to running their social media accounts for them, unless it's an instance in which they want to personally share a message. We saw this when Meghan Markle and Prince Harry launched their own Instagram account; their first post featured a quote from the couple in the caption. In March, Queen Elizabeth II signed off on her own first Instagram post in honor of her visit to the Science Museum in London and a letter on display to Prince Albert. 
It seems Prince Charles has followed suit because he penned his own first Instagram post, shared on Tuesday ahead of his trip to India this week.  
"As I depart for India, on my tenth official visit, I did just want to convey my warmest best wishes to all of you in the Sikh Community in the United Kingdom, and across the Commonwealth, on the 550th Birth Anniversary of Guru Nanak Dev Ji," he wrote. 
"The principles on which Guru Nanak founded the Sikh religion, and which guide your lives to this day, are ones which can inspire us all–hard work, fairness, respect, and selfless service to others. In embodying these values, Sikhs have made the most profound contribution to the life of this country, and continue to do so, in every imaginable field, just as you do in so many other places around the world."
As the royal concluded, "This week, as Sikhs everywhere honor the founder of your faith, my wife and I wanted you to know just how much your community is valued and admired by us all, and that our thoughts are with you at this very special time."
As Charles signed off, "HRH The Prince of Wales." While his account has been chronicling his and Camilla, Duchess of Cornwall's activity since late 2012, an official welcome to Instagram feels right so...welcome to Instagram, Your Royal Highness!