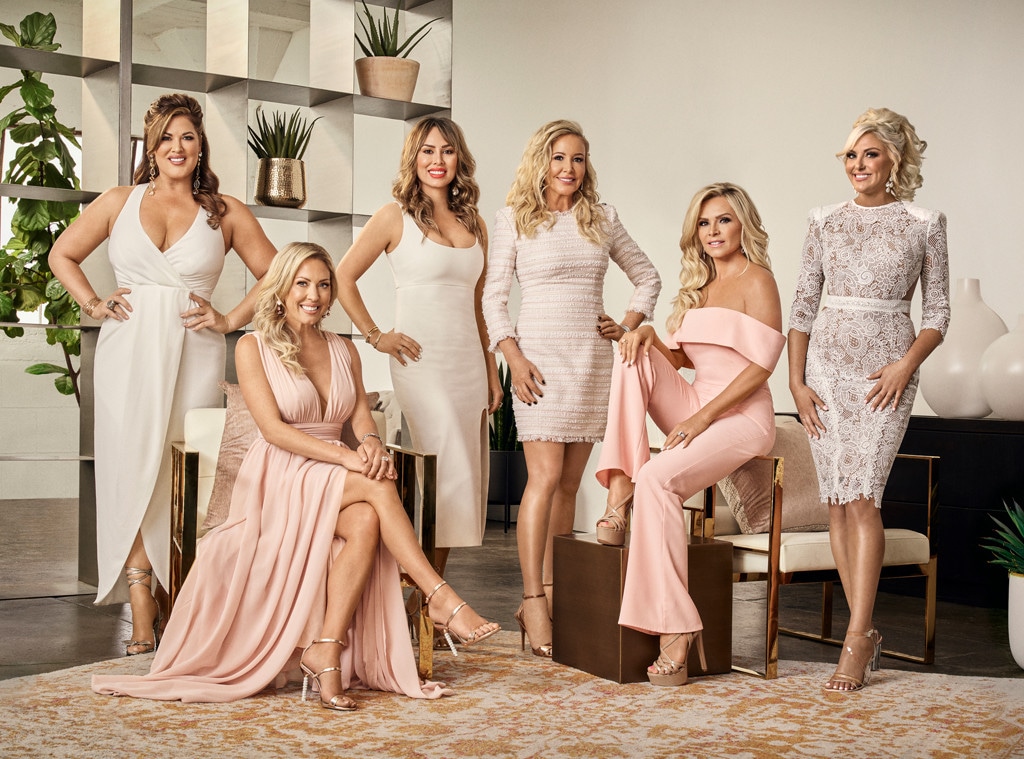 Bravo
They've been through so much together, but can The Real Housewives of Orange County stars Tamra Judge and Shannon Beador weather the Kelly Dodd storm?
In the exclusive sneak peek below, Shannon and Tamra meet to discuss the seeds of doubt and gossip that have been planted throughout their friend group. During the previous episode, Kelly alleged Tamra was a snake and had been teeing up divisions between the ladies, including talking about Shannon behind her back. Shannon was shaken by what Kelly told her, and said she'd take the conversation directly to Tamra. And here we are.
"How are you?" Shannon asks.
"Horrible. Thanks for asking," Tamra says.
"What's going on?" Shannon asks.
"So, I think we better just cut to the chase. You want to tell me what this s—tstorm is about?" Tamra asks.
Shannon recounts what Kelly told her about Tamra at that fateful dinner. "She goes, 'You don't understand how many mean things Tamra says about you all the time,'" Shannon says, noting Kelly claims Tamra told her Shannon inflated her injury in Arizona after Kelly whacked her on the head while Shannon wore a bowl on it. There was also supposed to be a trip where Tamra was not going to room with Kelly? But Tamra is quick with the denials.
See it unfold above.
During the RHOC after show, Tamra addressed the events of the dinner she missed while away. "Something happened, I'm not aware of it, and then Kelly does what Kelly does, and goes and just blasts me," Tamra tells cameras.
"Tamra's very, very, very, uber, uber smart. I think what she does is she hits the beehive and she runs," Kelly says. "If you see the whole past 14 seasons, she has a way of doing that. Under all these layers, like an onion, she has an agenda and that's to make everyone kind of look bad but herself."
The Real Housewives of Orange County airs Tuesdays, 9 p.m. on Bravo.
(E! and Bravo are both part of the NBCUniversal family.)