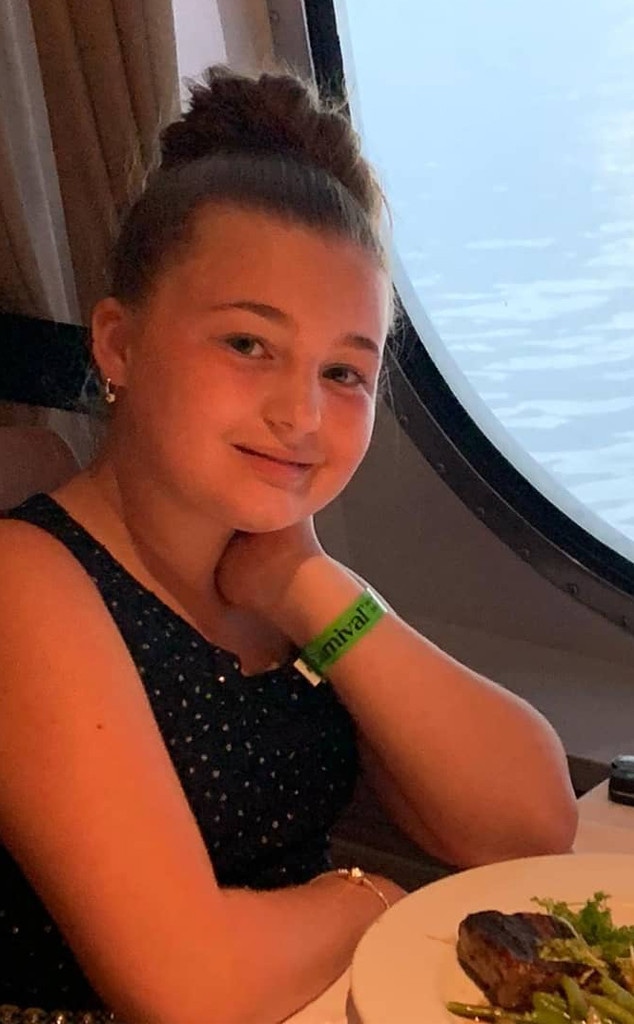 Instagram
Happy birthday, Leah!
Amber Portwood's daughter turned 11 years old on Tuesday. The Teen Mom star celebrated the major milestone by posting a touching tribute on Instagram. 
"Happy 11th Birthday my beautiful girl!!!" the proud mom captioned a photo of the preteen. "I love our hugs. I love our kisses and I love singing together while looking into each other's eyes. I love how you make me feel every time I see you. I love the text messages we send of funny gifs and when you say Goodnight but keep texting emojis. But what I love most of all is when you tell me I love you Mommy and I say I love you too beautiful..You are everything and more. Happy Birthday my beautiful girl with the 'ocean eyes.'"
The sweet message seemed to be a much happier one compared to the tearful post Portwood shared on Leah's birthday last year after some followers accused her of being a "bad mom." 
"Leah told me today that today was one of the best days of her life to me and it's like I go online and get so much hate," she tearfully said at one point in 2018. "I feel like I am getting bullied."
Portwood and her ex, Gary Shirley, welcomed their daughter in November 2008. The birth aired on a 2009 episode of 16 and Pregnant and fans have watched Leah grow up on their screens ever since.
While the parents have certainly experienced their fair share of drama over the years, they've learned to put aside their differences.
"Honestly, it's really good," Portwood told E! News in June when asked about her relationship with her ex. "It's like he's just part of the family, you know? I think when I started looking at him like that, it really made everything much more easier—and vice versa. He was the same. He had to look at me that way, too. And now, it's like, we're always in each other's lives because of Leah."
Watch:
Amber Portwood Considers Ex Gary Shirley Part of the Family
Portwood's post came less than two weeks after she signed a plea deal in her domestic battery arrest. The reality TV star pleaded guilty to domestic battery and was sentenced two 2.5 years of probation. She was also ordered to take parenting classes.
Portwood is also the proud parent to son James, whom she welcomed with Andrew Glennon in 2018.