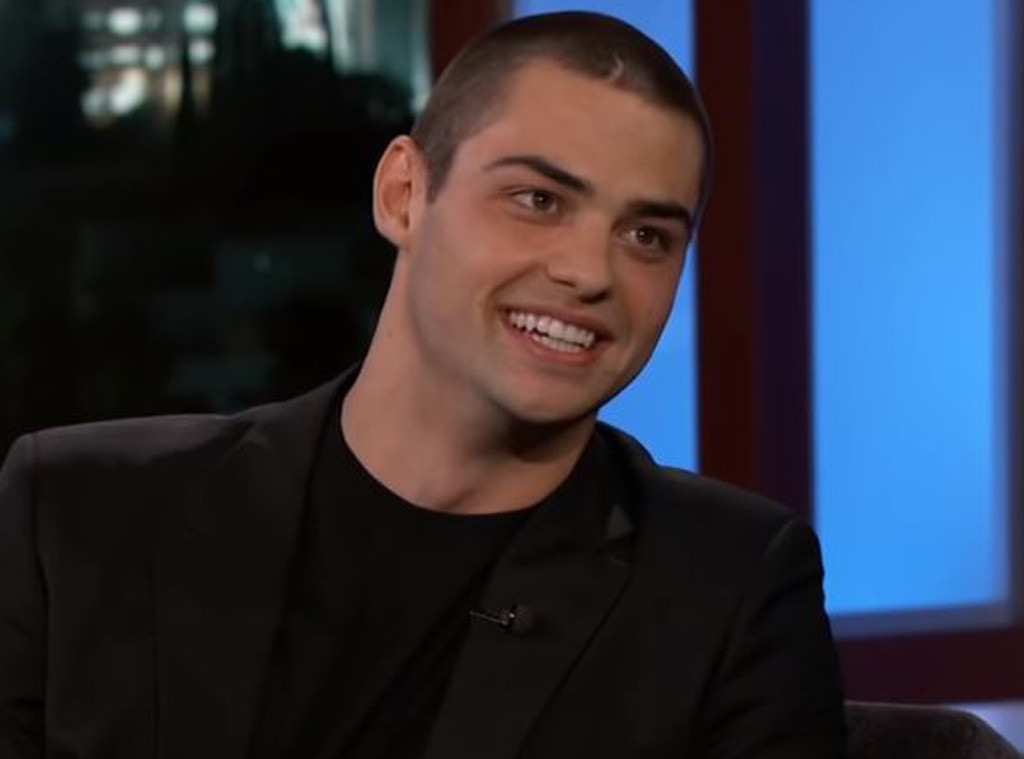 YouTube
Woah, woah, woah. Noah Centineo needs help showering.
During Monday night's Jimmy Kimmel Live!, the Internet's boyfriend dished on how his recovery from ACL surgery is going. The answer: Pretty smelly! For a week, "I lived on a couch," Centineo, who is still supposed to be on bed rest, shared with host Jimmy Kimmel. "And then I lived outside, which was about eight feet away."
While staying at a beachside Airbnb, the To All the Boys I've Loved Before actor learned to grab hold of his toes to help him hop over to the bathroom. But, as it turns out, that wasn't a very regular occurrence.  "Showering is a little more difficult," he addmited. "The one time I showered in those five days, I got on Instagram."
Kimmel, however, had a rather genuis idea: "Couldn't you have your many fans volunteer to come over and wash you?" 
Unfortunately, the 23-year-old wasn't game. Just yet, that is. "You know, we didn't really put that out there," he joked. "Not this time. Not this time. Maybe if I tear the other one."
Good to know!
Centineo's appearance on the late-night show came fresh off the feels of his 2019 E's People's Choice Awards win. The Perfect Date heartthrob nabbed the trophy for Comedy Movie Star of 2019, a category stacked with legends such as Adam Sandler, Ali Wong, Kevin Hart, Mindy Kaling and Dwayne Johnson.
"I don't know what happened, Jimmy," he said of his surprising win. "I swear to God."
As always, he remained humble. 
"I don't think I'm as funny as those people, bro," Centineo told Kimmel. "Those people are really funny and they've been doing it for so long. The fact that I'm even in the same discussion as them is ludicrous."