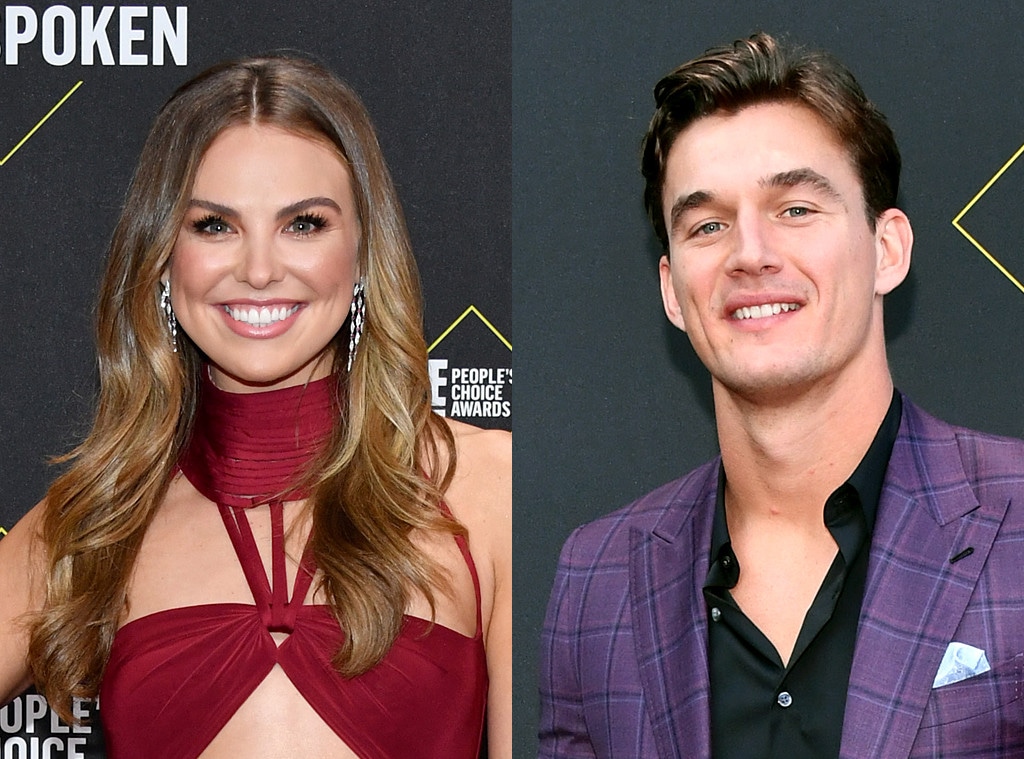 Amy Sussman/E! Entertainment/NBCU Photo Bank
The People love The Bachelor, so it's no surprise that The People's Choice Awards is doubling as a Bachelor Nation reunion tonight. 
Not only are The Bachelor, The Bachelorette, and Bachelor in Paradise nominated tonight, but Hannah Brown, Tyler Cameron, and Colton Underwood all scored individual nominations, and Wells Adams was part of E!'s live red carpet team for the night. While Wells has been out of the game/bartending the game for a while now, it might have been a little bit awkward for the more recent stars, as both Colton and Tyler are Hannah's exes, and they were all nominated for the same award.
In the end, it went to Miss Hannah Alabama, and it appeared that there were no hard feelings. (There actually were other stars of other shows in the category, but we all knew which franchise the win was going to.) 
While Wells was working the show tonight, he did take some time to get in on the fun by planting a kiss on Tyler's cheek when they ventured into the E! Glambot together in an effort to make "millions of women" hate them. 
Based on the comments, it seems like he only succeeded with one woman, as his fiancee Sarah Hyland commented, "Oh I hate SOMEONE alright..."
Kaitlyn Bristowe, accompanied by boyfriend and fellow Bachelor Nation member Jason Tartick, was also in attendance as she was nominated for Pop Podcast of 2019. 
Follow their journeys to find People's Choice Awards below!
Watch the 2019 People's Choice Awards Sunday, Nov. 10 at 9 p.m., only on E!