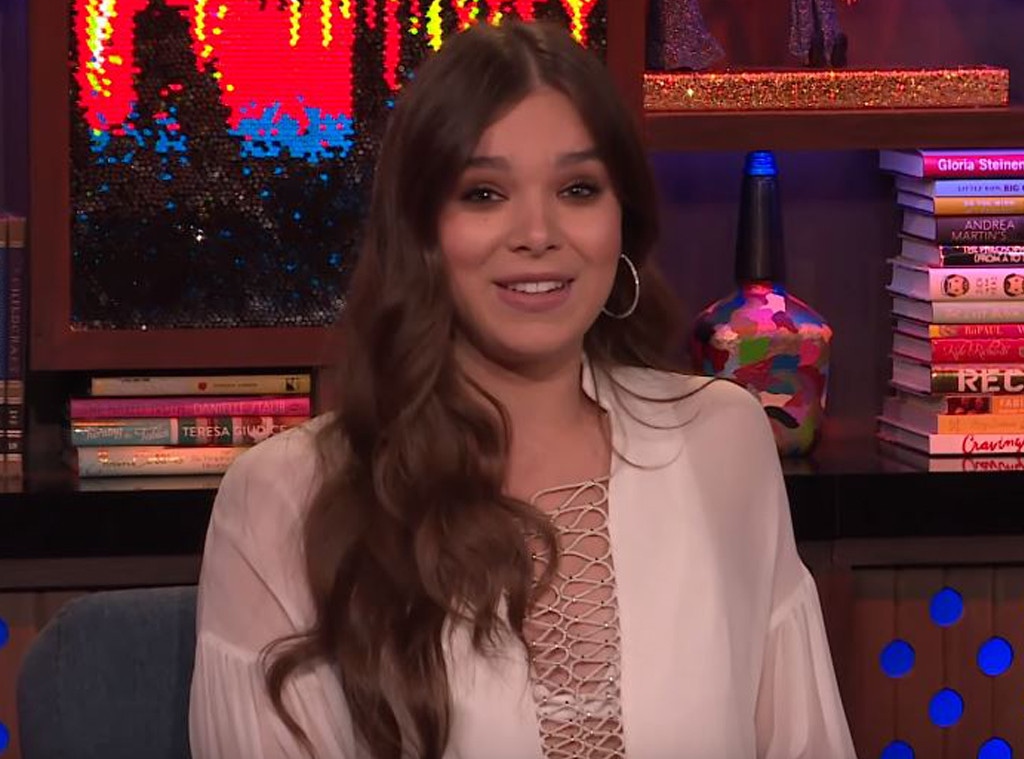 YouTube
Hailee Steinfeld is down to return to the Barden Bellas!
During an appearance on Thursday's Watch What Happens Live, the Dickinson star responded to rumors sparked by Rebel Wilson that a Pitch Perfect 4 could be in the works. In response to a fan's question, the actress said, "I have no idea and I mean that truthfully."
Luckily for fans of the Anna Kendrick-led franchise, Steinfeld thinks it would be loads of fun to make another installment. "If it is, I would love to do that again," she revealed to host Andy Cohen. "So, if there is a fourth, that would be news to me and very exciting news."
Another epic tale about the Barden Bellas would be very exciting, indeed! In October 2018, Steinfeld's hilarious Australian co-star teased on The Ellen DeGeneres Show that she, Kendrick, Brittany Snow, Anna Camp and the rest of the gang could very well be reuniting for another aca-awesome movie.
Referencing a photo of Wilson and some of the franchise's co-stars holding up four fingers each, Ellen DeGeneres asked, "I saw that everybody in Pitch Perfect was posing with the number four. Does that mean there's gonna be a Pitch Perfect 4? It would assume so."
"I mean, I can't say anything officially, Ellen," Wilson said. "But we just love each other, all of us girls."
Then the Bridesmaids alum dropped a juicy hint. "I'll be filming another musical film in the next 12 months," she divulged. "I can say that." Given that we're past that 12-month point already, it's most likely that Wilson was referencing Cats.
But that doesn't mean another installation of the beloved franchise can't happen. Steinfeld is already aca-all in!
(E! and Bravo are both part of NBCUniversal.)