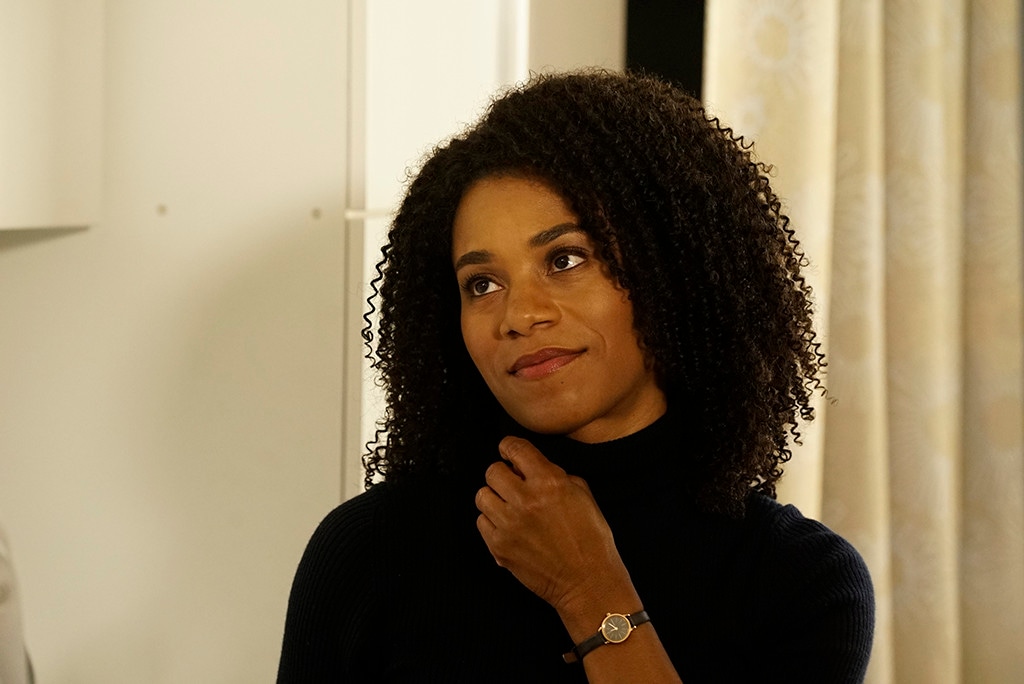 ABC
That was a rough Grey's Anatomy in more ways than one. 
In one devastating storyline, Maggie (Kelly McCreary) met a cousin named Sabi (rhymes with Baby, played by McCreary's actual sister Crystal McCreary) who looks almost exactly like her, and who only recently found out she exists. They're both really smart and they both love crossword puzzles, and Sabi had a giant heart tumor, while Maggie just so happened to be the best heart surgeon around. 
Sabi and her dad did not want Maggie to operate on the rapidly growing tumor, since she's family (they met two hours ago) but Maggie and Richard insisted. So it was extra devastating when the surgery went bad, and Sabi died on the table. Maggie totally crumbled, and Alex did his best to support her, but she knew exactly the reaction she'd get from her newly met uncle. 
This story comes in the midst of a pretty bad season for Maggie, who has really only gotten to be bitter over her bad breakup with Jackson. At least this story wasn't related to Jackson, but she still had to deal with the fact that Catherine didn't know about the breakup. 
We just really need some happiness to come for Maggie pretty quickly, because we are worried about that girl! 
In other reaction news, Owen returned to the Owen we all used to know and hate when Amelia told him she's pregnant. He took it out on a patient, who fell after getting dizzy from taking some herbs she hoped would end an unwanted pregnancy. Maybe she'd change her mind, Owen said, like Amelia had apparently changed her mind. 
Owen has always been absolutely terrible in the face of women making decisions about their bodies and their potential for child bearing, but at least this time he figured it out and by the end, he and Amelia were talking about how to make their weird, nontraditional family work with their adopted kid and his kid with Teddi and her kid with Link and the birthmother of their adopted kid. 
Next week, Meredith goes to court for her insurance fraud, with what looks like the entire staff of both hospitals showing up to support her. 
Per the episode description, Meredith faces the medical board as her future as a doctor remains uncertain; Meredith is forced to reckon with her past in some challenging ways; the interns are put to the test. 
With Meredith barely appearing this week, it's good to know she gets the spotlight next week, even if it's not for the most fun reason. 
Grey's Anatomy airs Thursdays at 8 p.m. on ABC.