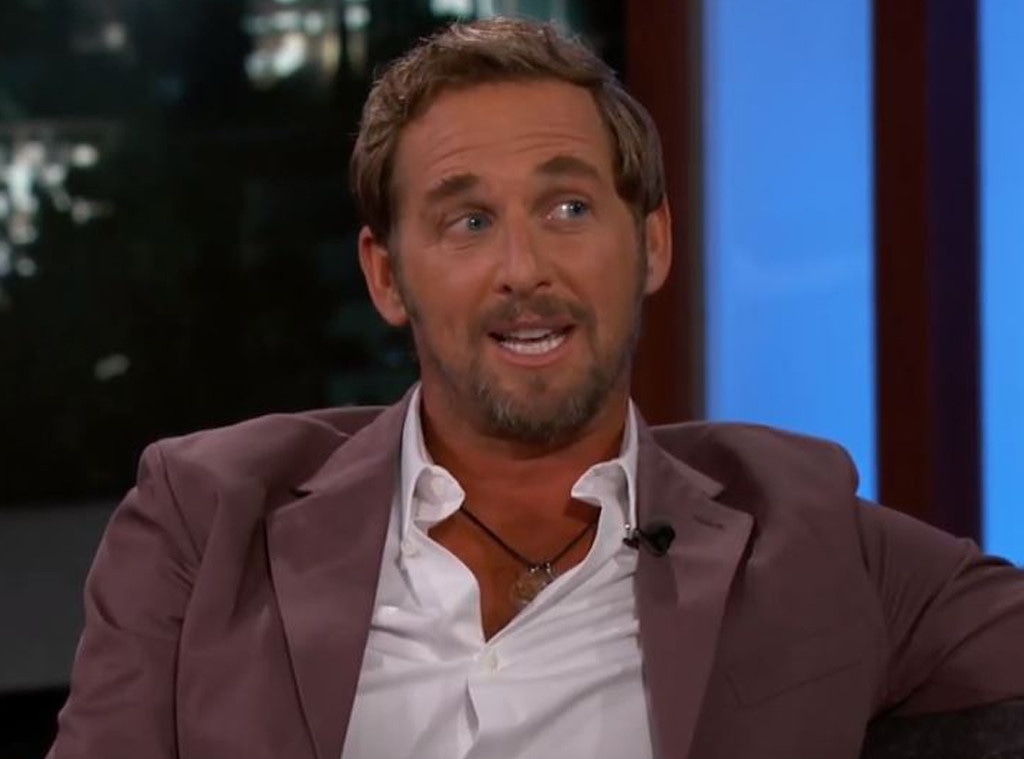 ABC
Josh Lucas got a rude awakening when he moved to Bali.
During an appearance on Tuesday's Jimmy Kimmel Live!, the actor shared the truly gruesome story of his first week living on the Indonesian island with his family. The trio moved there so his son, Noah, 7, could attend a school that, as Lucas explained, aims to "create the next generation of environmental leaders." As it turns out, week one of this green adventure almost made them turn right back.
"We moved into this house that we rented online," the Sweet Home Alabama star told Jimmy Kimmel. "Which was probably the first problem. We'd never seen it. We got there, and the first night we got there, we started to look around. There was something a little creepy about the house."
"We realized there was, you know, pretty decent sized spider there," he continued, "And kind of different bugs around the house."
Arachnophobes, be warned: The story only gets creepier from there.
"I think the animals and spiders and insects that were there were suddenly like, 'There's people in the house for the first time,'" the Ford v Ferrari actor recalled. "Literally four days after we've been in Bali, we walked in, and I see this spider that was literally the size of my hand and on the bottom of the spider was a white sack. And I was like, 'Ugh, what is that?'"
In need of advice, Lucas turned to a local friend and mentor. 
"My whole thing is I don't want to kill these spiders, I just want to remove them," he said. "I said, 'Will you help me remove this big spider?' And he doesn't speak a lot of English, so he goes, 'Not poisonous! Not poisonous! Not poisonous!'"
Now, brace yourself for what happens next. Lucas' guide began chasing the spider around the house until he finally slapped it. Hard.
"When he slaps it, the white sack exploded and there were babies—thousands of baby spiders—scattered all over the house," the 48-year-old explained. "Truly, in every single direction."
The next thing he knows, his Noah's mother, Jessica Ciencin Henriquez, and the child are screaming from the other side of the room, each wrapped up inside their mosquito nets. "She was like, 'There's spiders all over the bathroom,'" he shared. "So, I walked into the bathroom and I'm, at this point, was like, 'Listen, we're in Bali. This is the way it is. We live in the jungle, what do you expect?'"
But what he saw was something straight out of a nightmare. "I realized the floor was moving," Lucas revealed, making Kimmel and the audience wince. "There were scorpions, spiders, ants, I mean everything. There was a feeding frenzy going on...I said, 'That's it!' I ran into the kitchen, started boiling water, poured bleach in the boiling water and ran around the house throwing bleach and boiling water and then we evacuated."
Suffice it to say, Lucas won't be renting a house without checking for bugs first ever again.