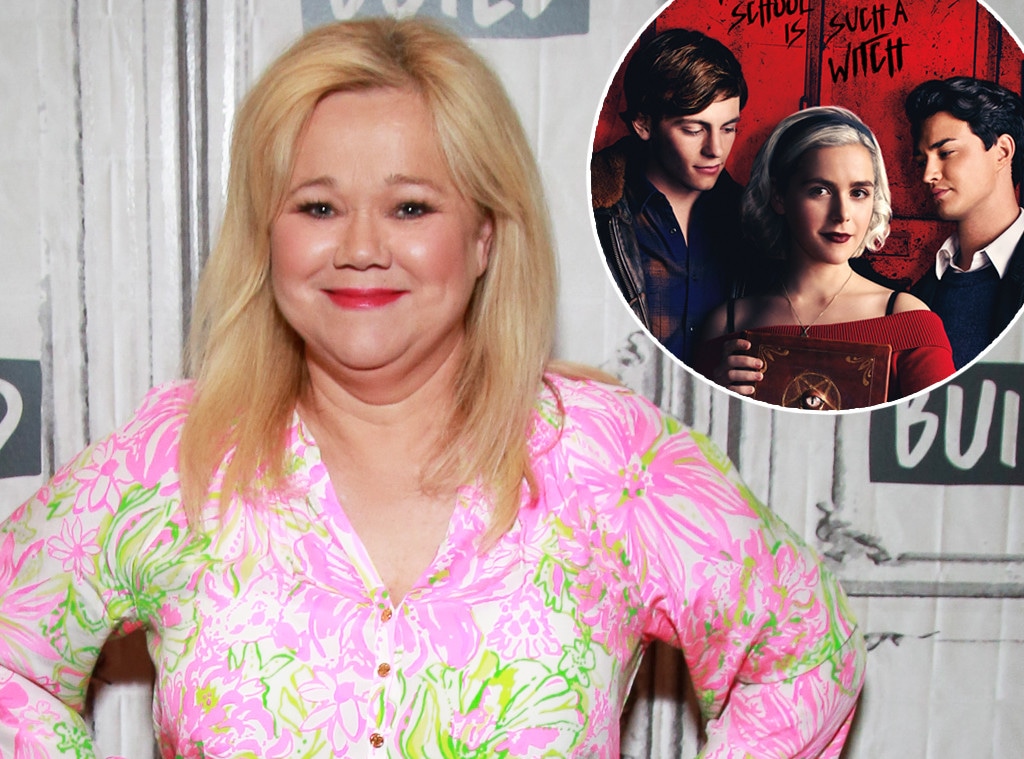 Jason Mendez/Getty Images, Netflix
Will the real Aunt Hilda please stand up!
Caroline Rhea, who played the O.G. Hilda Spellman on Sabrina the Teenage Witch, shared how she really feels about Netflix's The Chilling Adventures of Sabrina during her visit to Watch What Happens Live on Monday. "I love the new Aunt Hilda," she declared of the fun-loving witch, played by Lucy Davis. "The only thing that bugs me is when she hashtags 'Aunt Hilda.' I'm like, '2.0, okay? 2.0!'"
Otherwise, she gives the series two thumbs up. "I love Lucy," she praised. "That show is amazing. It's just too scary."
These days, the '90s sitcom still holds a special place in her heart—and bank account. After all, the actress—she has daughter Ava with ex Costaki Economopoulos—is still getting royalty checks. "I let my daughter cash them all the time," she told host Andy Cohen. "She got one for 11 cents and I said she can do whatever she wants with it!"
The Sabrina alum isn't the only original cast member to give Chilling Adventures of Sabrina their blessing. Prior to the show's 2018 release, Melissa Joan Hart, who played the titular witch, gave her stamp of approval in a video with Caroline, Nate Richert and Beth Broderick.
"I just wanted to send my best witches to Kiernan Shipka, AKA the new Sabrina Spellman," she raved. "By the way, from one Sabrina to the other...if you're ever given a choice between a broom and a vacuum, choose the vacuum."
Chimed in Caroline, "I'm so excited. Can't wait to see the Chilling Adventures of Sabrina."
(E! and Bravo are both part of the NBCUniversal Family.)