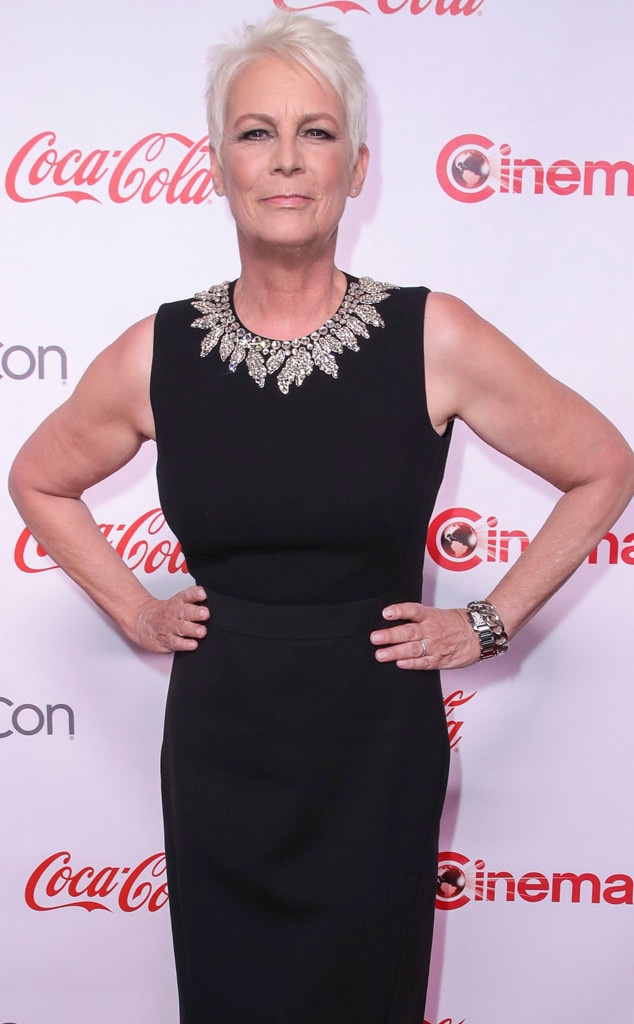 Matt Baron/Shutterstock
Jamie Lee Curtis opened up about her battle with addiction for Variety's "Recovery Issue." 
According to the publication, the actress started taking painkillers after she had a plastic surgery procedure to remove "puffiness" around her eyes and was given Vicodin.
"I was the wildly controlled drug addict and alcoholic," she recalled. "I never did it when I worked. I never took drugs before 5 p.m. I never, ever took painkillers at 10 in the morning. It was that sort of late afternoon and early evening—I like to refer to it as the warm-bath feeling of an opiate. It's like the way you naturally feel when your body is cool, and you step into a warm bath, and you sink into it. That's the feeling for me, what an opiate gave me, and I chased that feeling for a long time."
She also said addiction ran in her family.
"I knew my dad had an issue because I had an issue and he and I shared drugs," she said. "There was a period of time where I was the only child that was talking to him. I had six siblings. I have five. My brother, Nicholas, died of a heroin overdose when he was 21 years old. But I shared drugs with my dad. I did cocaine and freebased once with my dad. But that was the only time I did that, and I did that with him. He did end up getting sober for a short period of time and was very active in recovery for about three years. It didn't last that long. But he found recovery for a minute."
In 1998, a friend confronted Curtis after she was spotted taking five Vicodin with a glass of wine in the kitchen.
"The jig was up," Curtis told the magazine. "Now I knew someone knew. I had been nursing a secret Vicodin addiction for a very long time—over 10 years."
A few weeks later, Curtis stole Vicodin from her sister Kelly. According to Variety, Kelly had been prescribed the drug after suffering an injury during a play; however, she reportedly didn't like the way it made her feel. So, she kept the bottle in her suitcase, which Curtis found during one of her sister's visits 
"But then when she was moving out, I knew she was going to find the empty bottle," Curtis said. "So I wrote her a letter and I said, 'I've done a terrible thing, and I've stolen your pills from you, and I'm sorry.' When I came home that night, I was terrified that she was going to be so angry at me, but she just looked at me and put her arms out and hugged me and said, 'You are an addict and I love you, but I am not going to watch you die.' That's it. She didn't wag her finger at me. She didn't tell me anything else."
After reading an article about Vicodin addiction in a 1999 issue of Esquire, Curtis decided to attend her first recovery meeting. She's been sober ever since.
Curtis explained she brings "sobriety with me" and has attended meetings across the globe. 
"I was probably about nine months sober when I made Freaky Friday," she told the publication. "I put a big sign up by the catering truck, and it said, 'Recovery meeting in Jamie's trailer every day.' I left the door open and didn't know if anybody would show up. We ended up calling it the Mobile Home Recovery Meeting. It was probably my favorite grouping of sobriety that I've ever participated in. I've participated in groups all over the world, but there was something about the cross section of ages and genders and jobs and races, and it was profound."
She also met with people in recovery while working on Halloween and The Tailor of Panama and attended meetings with them. 
To read her full interview, check out the "Recovery Issue" of Variety.