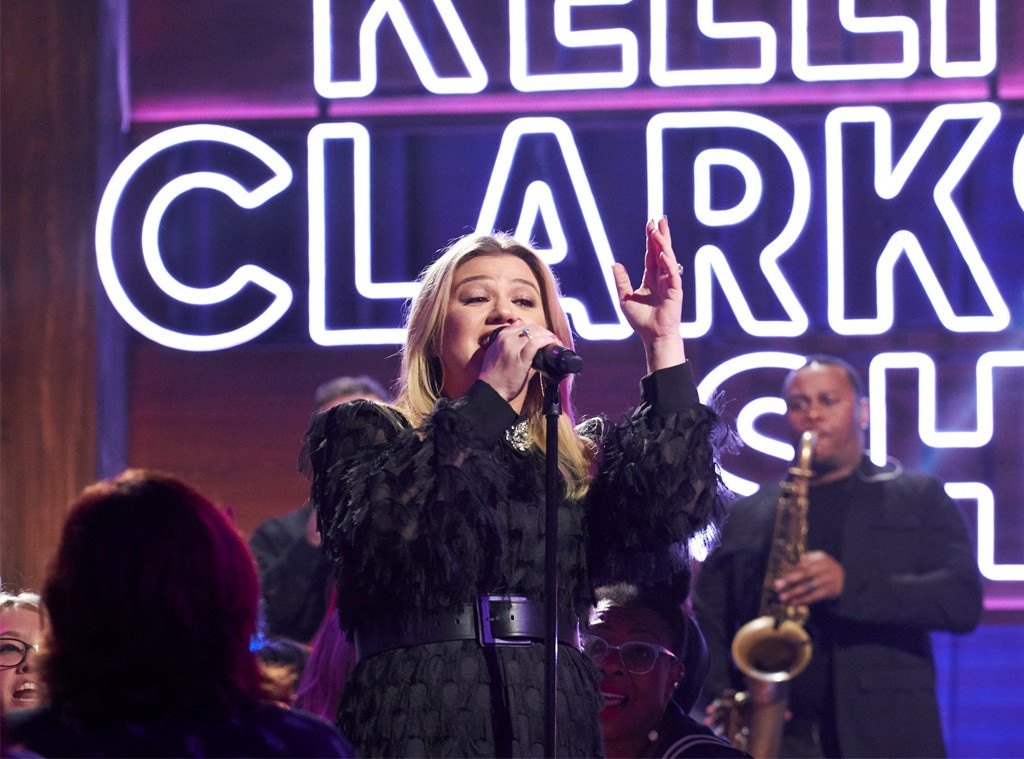 The queen of karaoke has done it again!  
Kelly Clarkson treated viewers of The Kelly Clarkson Show to a gorgeous cover of Taylor Swift's "Delicate." Rocking a chic belted black dress, the American Idol alum sang the pop hit during her fan-favorite segment "Kellyoke," in which Kelly performs reimagined versions of her favorite songs.
Starting in a recording booth at the top of set, Kelly made her way through the studio audience while channeling her inner Taylor. With plenty of Swifties in the audience, Kelly encouraged T.Swift fans to sing along to the catchy tune. Putting her own twist on the song, she finished strong with an impressive key change to belt out the final chorus. This, of course, was met by a roar of applause from the audience.
Time and again, Kelly has proved she's a big Taylor fan. More recently, the music superstars joined forces on The Voice, with Taylor serving as a "mega mentor" for Kelly's team members. 
Ahead of the singing competition's Knockout Rounds, Kelly shared a picture of herself and the "Lover" singer on Instagram. "We didn't plan our outfits… I swear," she wrote. "Check out Taylor advising #TeamKelly tonight! #TaylorOnTheVoice."
Earlier this year, she also came to T.Swift's defense after news surfaced that Scooter Braun had acquired all of Taylor's masters.
"@taylorswift13 just a thought, U should go in & re-record all the songs that U don't own the masters on exactly how U did them but put brand new art & some kind of incentive so fans will no longer buy the old versions," Kelly tweeted at the time. "I'd buy all of the new versions just to prove a point."
If you need us, we'll be waiting patiently for a Kelly-Taylor duet.
(E! and NBC are both part of the NBCUniversal family.)